Skoda has pledged to grow its zero-emissions line-up updated Enyaq iV models and all new products to take its electric vehicle (EV) offering to six by the end of 2026.
The Volkswagen Group's Czech brand this week revealed that it will add new Small, Compact, Estate and 'Space' EVs to its line-up and shared heavily disguised artist's impressions of how they might look.
Skoda said it will have will have invested €5.6 billion (£4.97bn) in e-mobility by 2027 but added that it modern and highly efficient internal combustion engines (ICE) and plug-in hybrid powertrains will continue to be a mainstay of its model portfolio as it transitions towards an e-mobility future.
New generations of the Superb and Kodiaq due this autumn along with a refreshed Octavia, Kamiq and Scala will aim to deliver the brand's most diverse portfolio in its history, it added.
Klaus Zellmer, chairman of the board of Skoda Auto, said: "With six new all-electric models across all segments by 2026, Skoda Auto is moving even faster towards sustainable, electric, individual mobility.
"Together with our new and highly efficient conventional and hybrid-powered models, we are offering the best of both worlds – meeting our existing and new customers' needs around the globe in this time of transition."
Skoda's current EV line-up is formed from the Enyaq iV and Enyaq Coupé iV launched in 2020 and 2022.
Both models will be significantly updated to reflect a new design language that will characterise the brand's zero-emissions models in future.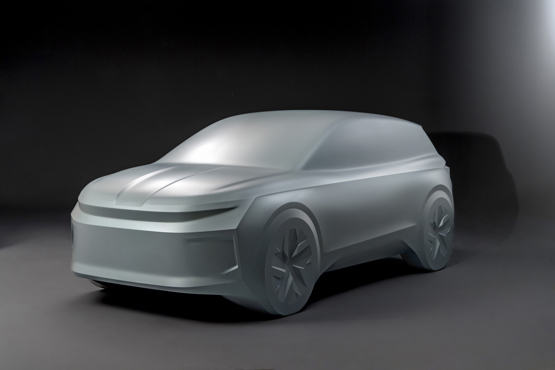 Skoda confirmed that the 'Compact' addition to its line-up would be an all-electric successor to the Karoq SUV, set to arrive onto the market in 2024, that had been given the name Elroq.
A target price of €25,000 (around £22,200) has been set for the future entry-level model, which will will be produced at a Volkswagen Group Plant in Spain and introduced in 2025.
Likely to be closely related to the recently revealed Volkswagen ID2all concept, it will measure around 4.1m in length and offer a similar luggage capacity to the Scala.
Also In 2025, the Enyaq iV and Enyaq Coupé iV will receive a comprehensive update and adopt the new Modern Solid design language first showcased on the Vision 7S.
Skoda's new 'Estate' EV model will be approximately 4.7m long and will be introduced in 2026, Skoda said.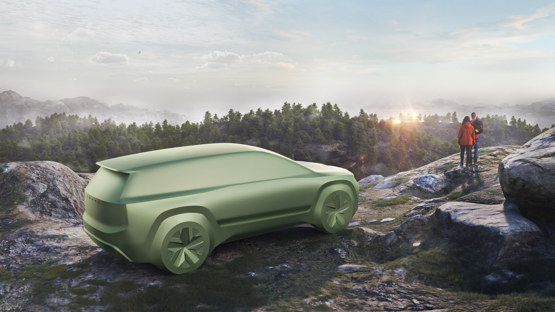 A seven-seat EV flagship, initially named 'Space' will be a production version of Skoda's previously unveiled Vision 7S concept and will be around 4.9m long.
As part of its push towards an increasingly elelctrified model line-up Skoda will aim to be 100 per cent CO2-neutral at its Czech plants by 2030.
In partnership with the energy service provider ČEZ, the company will be commissioning one of the Czech Republic's largest roof top photovoltaic systems at its main Škoda plant in Mladá Boleslav.
The solar-power rooftop installation will generate a total of 26.6 GWh of energy per year, covering up to 30% of the plant's total energy consumption.