Arnold Clark is set to further expand its retail network with opening of two Kia dealerships after taking over the Korean carmaker's West Coast franchise from Springside Motors.
News of the change – set to be completed later this month – comes less than a month after the AM100 car retailer opened the doors to its new £17 million BMW brand centre off the M8 at Hillington, Glasgow, which will soon be adjacent to a new BYD retail centre.
Arnold Clark's openings come just over a year on from its exit from the Toyota and Ford retail franchises.
Commenting on its plans for its new Kia dealerships, group chief executive Eddie Hawthorne told AM: "We'll add Kia representation in Ayr and Kilmarnock and work is already getting underway to create new facilities which subscribe to the new Kia CI.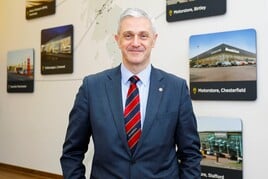 "The Ayr business will be located in what had been a Toyota dealership and in Kilmarnock Kia will occupy space in what is a Peugeot garage with an adjoining used car showroom."
Arnold Clark currently represents Kia at nine franchised dealerships across the Scotland and the north of England.
The Korean OEM is targeting further registrations growth after delivering a record 100,000 vehicles in the UK last year and its president and chief executive Paul Philpott has been vocal in the brand's continued support of the franchised model as rivals begin to adopt direct-to-consumer agency model distribution strategies.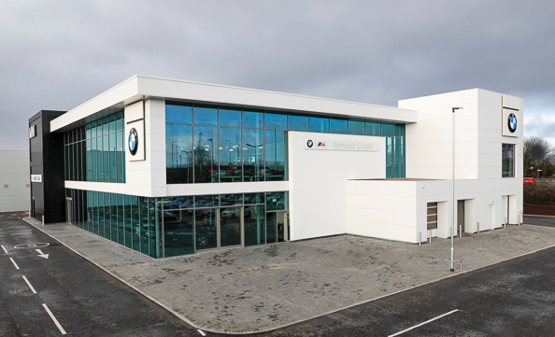 In its home city of Glasgow, Arnold Clark is celebrating a project to move its BMW retail operation to a sprawling, two-tier facility, meanwhile.
It moved into the new dealership, which occupies a five-acre site on, last month.
Hawthorne said: "We had a very successful BMW operation in the south of the city, but the business had just outgrown the premises.
"There was an opportunity to buy a very prestigious and prominent site, right next to the M8 at Hillington, and we took it.
"The result is a fantastic facility, incorporating the latest BMW CI, which our customers are extremely pleased with. It also gives us an opportunity to properly show off BMW's full range of products and the various options that customers can specify, which is a huge bonus."
Last year BMW grew its electric vehicle (EV) range with the addition of the new iX flagship, i4 coupe, iX1 crossover and i7 luxury saloon as its registrations dipped 6.8% to 108,624 units.
In contrast to Kia, BMW has plans to move to an agency model, with its Mini sister brand expected to take the lead in 2024.