Swansway Group director Peter Smyth has asserted that the car retail business is on a "strong financial footing" after 2022 financial results revealed declining profits.
The Crewe-based AM100 group's turnover declined 2.3% to £819 million (2021: £838m) as pre-tax profits dipped 11% to £22.3 (2021: £25m) during the 12-month period to December 31, 2022.
Despite the decline, Swansway's 2022 profit before tax total was more than twice that achieved in COVID-impacted 2019.
And Smyth said that the performance, which resulted in EBITDA of £29 million and an £11m increase in shareholder funds to £66.4m – alongside a £3 million reduction in borrowings in the period – left the business well-placed for the future.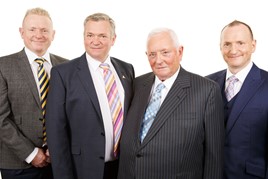 "Although the profits declined against our all-time high of 2021, I believe that our results outperform many of our peers in the sector.
"Looking ahead to the remainder of 2023 and beyond, we have already seen an encouraging performance in Q1 of this year, with results exceeding the predicted expectations, especially when considered against the backdrop of the cost-of-living crisis, a rise in inflation and interest rates.
"We have a strong financial footing, leaving us equipped to maximise opportunities and tackle challenges, whilst OEMs consolidate and reorganise during their planned agency model introductions."
Swansway currently represents eight franchised partners at 20 dealership locations, alongside six standalone Motor Match used car retail businesses.
During its 2022 trading period the group sold a total of 28,846 vehicles – compromised of 6,926 retail units, 7,303 fleet and 14,617 used – down 12.3% on 2021's 32,896 units.
The group's annual financial report highlighted demand for its Audi, Volkswagen and Land Rover products, despite a faltering of supply.
Limited deliveries of Honda product was actively mitigated against with an effort to boost used car volumes, it said, through the recruitment of additional buyers and the creation of a 'Sell to Swansway' buying operation.
It added: "Post year end the new vehicle manufacturing levels appear to be improving, however the group believes that it will take a further two years to completely achieve a position of normalised supply."
Swansway relocated its Oldham Volkswagen franchise to a £10m new-build dealership in Chadderton during its 2022 trading period in a move that also launched a new Volkswagen Commercial Vehicles business.
While profitability from its Volkswagen TPS businesses delivered a 40% uplift on profits, the group also acted on a new focus on contract hire under its Stable Vehicle Contracts brand.
This strategy will aim to deliver a stronger supply of three-to-four-year-old vehicles back into the group, it said.
Elsewhere, it will aim to acquire freehold property. In September 2022 it acquired its Blackburn Audi site for £4.74m.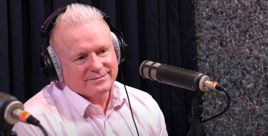 Earlier this month Smyth also revealed that the business would be investing heavily on its IT infrstructure in a bid to mitigate against cybersecurity threats.
Speaking on the AM News Show podcast he revealed that the business had committed £5m to the project, admitting he was "frightened to death" by the threat of a cyberattack.
"For those people who have been attacked, I feel desperately sorry for them", Smyth said. "It's very, very difficult. I just feel that you've got to do the best you can."
The last printed edition of AM magazine explored the threat of cyberattacks on the car retail sector, with an exclusive interview with Pendragon chief marketing officer Kim Costello about its rubuffal of a hacking ring's $60 million (£52m) dollar ransom demand – believed to be the largest ever made of a private company – and accounts of the recent attack on Arnold Clark.