Perrys has struck up a new partnership which will see Ohme become its official electric vehicle (EV) charger provider – offering customers access to cheaper tariffs from of-peak energy rates.
Under the new agreement the AM100 car retailer will recommend Ohme chargers for all of its new and used electrified vehicle customers and see a Home Pro charger unit introduced into each of its 51 dealerships for customers to view.
The move follows Vauxhall's tie-up with the EV home charging specialist as part of its Plug & Go electric vehicle (EV) charging package offered through Octopus Energy.
Perrys managing director Darren Ardron said: "We considered many potential charging partners and it was clear to us that Ohme's dynamic smart charging capability, award-winning products and excellent customer service made it the obvious choice for Perrys.
"With EVs accounting for a fifth of all our new car sales across the whole group, we're outperforming the UK-wide car market, showing that it's a fast-growing part of the business."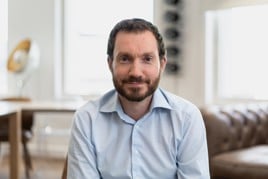 Ohme mobility director Peter McDonald recently gave an insight into the business and its smart charging technology in a '5 Minutes With…' Q&A interview with AM.
Its charger technology can connect with the National Grid in real time and adjust charging times for drivers to take advantage of all the times of low-price charging with off-peak tariffs.
Ohme claims that a full charge on a Vauxhall Mokka Electric on a smart off-peak tariff such as Octopus Intelligent could cost just £5 for a driving range of 209 miles (WLTP).
Chief executive David Watson said: "Our partnership with Perrys underlines Ohme's position as one of the UK's fastest-growing charging companies.
"Like Ohme, Perrys has a strong reputation for exceptional customer care and service and we're looking forward to working together to give its customers a seamless charging experience with reduced running costs. Together Ohme and Perrys are giving drivers greater control to get more from their EVs."