INEOS Automotive has revealed plans to follow-up its Land Rover Defender-rivalling Grenadier 4×4 with a more compact, zero-emissions off-road vehicle.
Retailers in the 24-strong dealership network that was established ahead of the brand's 2022 launch in the UK will be excited at news of the plans, which are set to be realised with the assistance of INEOS' Austrian manufacturing partner Magna.
The all-new battery electric model will be built at its Graz factory and will aim to deliver "world-class off-road capability, without compromising on-road comfort or performance", a statement issued today (April 17) stated.
INEOS Automotive chief executive Lynn Calder said: "Having worked together on the engineering of the Grenadier, we've seen first-hand the value of applying Magna's agility, knowledge, and experience to a complete vehicle development programme.
"Deepening our collaboration is a natural next step as we use the Grenadier as a springboard for our continued growth as a global automotive brand with this third model line."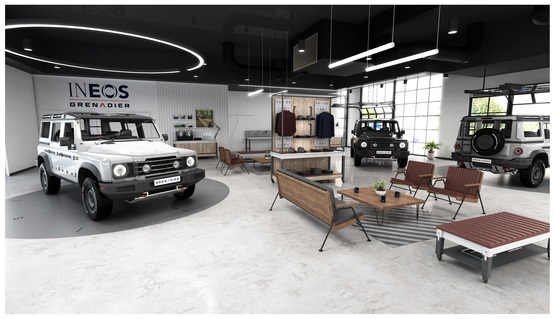 AM100 retail groups Cambria, Harwoods and Jardine Motors were among the first INEOS retail partners announced in the UK last year.
Deliveries of its debut vehicle, the Grenadier 4×4, got underway last month.
The start of deliveries came around five months after pre-tax losses at the subsidiary of billionaire Sir Jim Ratcliffe's chemicals conglomerate, doubled to €212m (£186m) in 2022 – with losses reaching €506m since its inception in 2017.