British sports car manufacturer Caterham will relocate to a new site in Kent later this year to increase its manufacturing capacity by 50%.
The new site will also be Caterham's headquarters, with engineering, motorsport and commercial teams all in the one place.
Still located in Dartford, the 54,000sq ft facility in a brand new nine-acre industrial park development called Dartford X will be a multi-million pound investment by Caterham's owners, Japan's VT Holdings, which also owns the eponymous AM100 dealer group which trades as Wessex Garages, CCR Motor Group and Griffin Hill.
The close proximity to the existing factory enables the retention of the skilled workforce who are responsible for hand assembling all Caterham sports cars.
VT Holdings' investment will allow Caterham to increase production to around 750 cars per year.
In the future, Caterham plans to offer a range of customer experiences at the site including factory tours, events and vehicle handovers.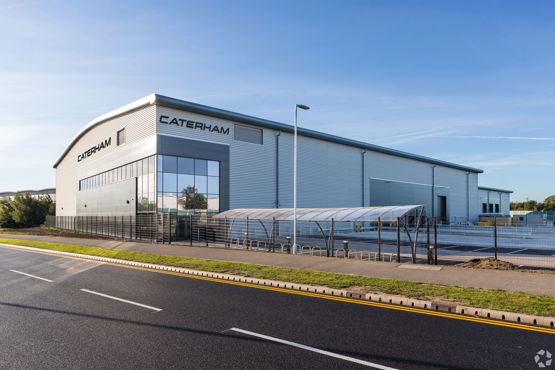 Caterham chief executive Bob Laishley said: "It's fitting that, in our 50th anniversary year, we can invest in new premises to facilitate our ambitions, for the future of the Seven and the brand as a whole.
"The site not only increases our production capacity but enables us to advance our manufacturing capabilities into a modern setting. It will be a fantastic new home for the brand, our employees and our customers past, present and future to visit."
The South East of England has been home to Caterham since it started building cars in 1973 in the town of Caterham, Surrey.
In 1987 production moved to Kennet Road in Dartford where its cars have been assembled ever since.
It was acquired by VT Holdings in 2021. The company had been its distributor in Japan since 2009.
As of 2023, Caterham is represented by over 30 official retailers across 15 key markets globally.