Car dealers should be working to promote the benefits of condition and history checks, warranties and consumer rights as two-fifths of motorists consider turning to a private seller in an effort to buy a bargain used car in 2023.
Research from the Motor Ombudsman said increasing numbers of motorists are seeking out cheap options as the cost-of-living crisis places increasing pressure on household incomes, with 28% of the seven-in-ten car buyers (73%) expecting to purchase a pre-owned car in 2023 turing to the used sector for the first time.
Despite their lack of experience, 44% respondents t the poll of 2,043 UK driving licence holders said they would buy from a private seller in order to achieve a lower purchase price.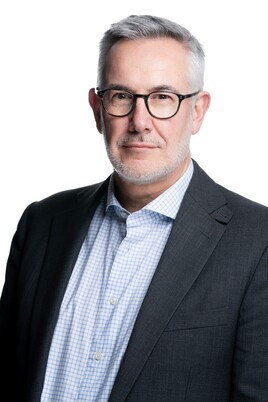 But Bill Fennell, managing director and chief ombudsman at The Motor Ombudsman, warned consumers that any saving could be "short-lived" without the reassurance of checks and potential recourse which come hand-in-hand with a purchase from a car dealer.
"Even though it may be perceived by some consumers that savings can be made in the shorter term by buying from a private individual, this could prove to be a false economy, as repair bills may mount up in the longer term, and turn a car into a very expensive liability", said Fennell.
"What's more, The Motor Ombudsman would be unable to enforce any calls for help with resolving a consumer complaint if something was to go wrong after taking ownership of the vehicle."
V12 Vehicle Finance recently reported on research that demonstrated the extent to which motorists are being driven into a 'trade down' mindset as they explore ways to save cash during the UK's cost-of living crisis.
The Solihull-based finance house shows that just 75% of those currently driving a new car intend to buy new next time.
Fennell added: "Spending time doing research and choosing an established Motor Ombudsman-accredited retailer where a used car has undergone comprehensive checks prior to sale, is absolutely key.
"This is because, buyers will have a fully transparent view of the car's condition and history to make a fully informed purchase and can steer clear of any hidden and potentially costly surprises."
Around a fifth of respondents to the Motor Ombudsman's survey said that they would be confident in knowing what to look out for when buying a used car (26%).
Similarly, about a fifth said that they are confident in their negotiating skills (21%), and that making a purchase from a private seller would likely be a fast transaction without much paperwork (20%), while 18% said their preference was to pay in cash.
According to the survey's results, those aged between 45 and 54 the most inclined to cut back (33%) on their next car purchase, followed by 25 to 34 year olds and 35 to 44 year olds (28%).
As well as highlighting a need for car dealers to focus on the benefits of consumers using a reputable source when buying a new car in their marketing material, the results of the Motor Ombudsman's research also clearly highlights the need to hone-in on a need to offer affordability.
Startline Motor Finance recently revealed that more than a third (34%) of dealers are now stocking more economical cars to meet the needs of buyers during the cost-of-living crisis.
AM has also reported on the need to offer the opportunity for customers to spread costs, however.
This trend goes hand-in-hand with a potential to bundle more services – including extended service plans and warranties – as car buyers look to safeguard themselves against future bills.