Aston Barclay has partnered with the Energy Saving Trust to launch a new monthly electric vehicle (EV) auction – with an educational slant.
The Donington EV-only remarketing event has been designed to help support buyers and vendors manage their remarketing transition towards Net Zero, it said, adding that it also formed "a proactive response to the fall in EV prices experienced over recent months".
"We wanted to be proactive in helping both buyers and vendors come to terms with the current market for used EVs", said Mark Hankey, Aston Barclay's chief revenue officer.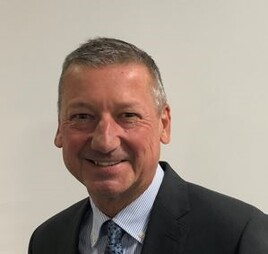 "Our first EV sale was well attended by both physical and online buyers and there was plenty of discussion on supply and demand."
At each EV-only auction, the Energy Saving Trust will offer EV training sessions for buyers and vendors covering topics such as the benefits of EVs, Government incentives, charging infrastructure, and comparisons with conventional vehicles.
This follows a successful pilot with Aston Barclay staff during 2022, where colleagues from its six sites were put through a half-day training course to educate them as to the importance of having the relevant knowledge and expertise in place for selling used EVs.
Hankey said: "The partnership with the Energy Saving Trust for our April sale is the next step in helping educate the industry.
"The sooner the used EV industry settles down the better it is for buyers selling cars and vendors trying to anticipate future residual values."
In January Cap HPI's director of valuations, Derren Martin told AM that the market's slump in used EV values had prompted some car retailers to impose stocking bans on zero-emissions vehicles.
A month later, however, he said that EVs may soon be "part of the scrap for stock" as values started to stabilise.
Used EV values continued to decline in March, however, with Cap HPI data showing a 5.4% dip at three years (equivalent to c.£1,500) in a market down 0.5% overall.
Aston Barclay's first EV-only sale was held in March and was supported by vendors Zenith, Santander, TCH Leasing, Motordough and Mobilize.
Nearly 50 used EVs were sold for an average price of £19,635 at the event.
The average age of stock was 29.5 months, and the average mileage was 18,950 miles.
A Mercedes EQC sold for the highest price of £40,000 at 20 months and 22,000 miles while the oldest vehicle in the sale, a 66-month-old Nissan eNV200 van with 51,133 miles on the clock made £9,000.