Brayleys Cars has appointed an "independent whistleblower" as part of efforts to ensure its staff have a voice within the business.
The managing director of the St Albans-based AM100 car retail group, Paul Brayley, told AM that an agreement was struck with the business as part of efforts to improve its standing as employer.
During 2022, Brayleys has sought to enhance diversity and inclusion policies as well as offering enhanced pay, more sociable working hours and maternity leave terms that now offer nine months at 90% of pay.
"We've thought about our employee offering in a very holistic way and there was a point where I thought, if staff want to come forward and share concerns, then they might want to do that anonymously", Brayley told AM.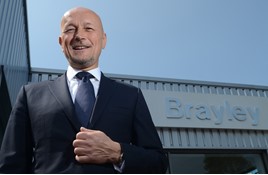 "Of course, as a business we try to be as approachable and open as we can be – and maybe people won't make much use of the service – but I think setting up and independent whistleblowing service was an important move to ensure that people have a voice and somewhere to turn regardless of the situation."
Brayleys has also been working with Reputation.com as part of efforts to enhance its standing as a business as it continues to pursue a growth strategy.
Close scrutiny of online reviews and customer sentiment, and an accompanying customer experience strategy, have helped the business improve its Google rating from 4.2 to 4.6 in two years, Brayley said.
"Working with Reputation has helped us understand the benefit of instant feedback", Brayley said.
Brayley gave his own feedback on the success of the group's recent expansion into the motorcycle retail sector in a recent interview with AM.
He said that launching the Honda Motorcycles franchise at its Romford site in November had delivered impressive results, with plans for a riding school partnership and a "butty van" set to grow its standing within the two-wheeled community.
Brayleys Cars has also recently expanded into car subscriptions in partnership with Karzoom.
Brayley said: "We are targeting growth. We're always looking for ways to develop and improve."