LSH Auto UK has added the Chinese BYD electric vehicle (EV) franchise into its flagship Mercedes-Benz premium car dealership in Stockport.
It marks the AM100 car retail group's first franchise addition since joining the Mercedes-Benz Cars, vans and smart network in 2016 and comes almost four years after former managing director Martin Webb discussed alternative uses for the sprawling £65 million development on Brighton Road, Stockport, with AM.
LSH Auto officially opened the new BYD franchise, said to be located in a "dedicated BYD showroom within the existing building", on March 15 – coinciding with the brand's openings with Arnold Clark, Pendragon and Lookers.
Described as a BYD 'Pioneer' store, no images of the Stockpotr franchise were available when AM enquired, but it is said to showcase a range of BYD vehicles including the all-new, all-electric BYD ATTO 3.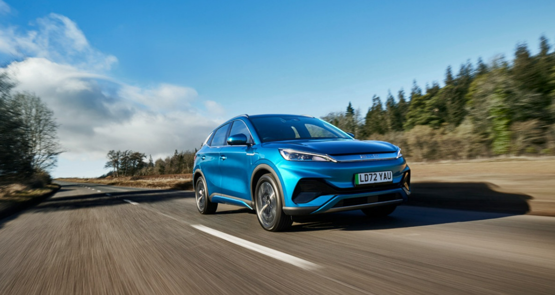 The Atto 3 is also available to order from the LSH Auto website.
LSH Auto UK managing director Vaughan Blackman said: "We are honoured to have been chosen by BYD as one of its UK partners for new car sales and ongoing aftersales support.
"BYD is a multinational high-tech company devoted to leveraging technological innovations in pursuit of a greener world.
"The quality of its new passenger cars is undeniable, and we're excited to be introducing the new BYD ATTO 3 to customers.
"We look forward to working closely with BYD in the coming months and years and providing our BYD customers with the highest standard of customer experience."
BYD stands for 'Build Your Dreams'. Its £36,940 ATTO 3 features a 60.48kWh battery and claims a 260-mile range and DC charging in just 29 minutes.
Earlier this month AM reported that the Chinese OEM is planning to establish a UK retail network of 100 dealerships by the end of 2025.
Michael Shu, the general manager and managing director at BYD Europe and International Cooperation Division, said: "BYD's passenger car business has developed rapidly. We have made preparations for the British market and brought a new product matrix, including our first car – the BYD ATTO 3.
"At present, BYD has served a total of over 3.7 million NEV car owners. We hope to bring these experiences to the United Kingdom, which we recognise as one of the top European markets."