Suzuki GB director of automobile Dale Wyatt praised his brand's car retailers after scooping the Institute of Customer Service (ICS) Awards 2023 Trusted Quality Provider accolade.
Wyatt collected the prestigious accolade at a ceremony hosted by comedian Shaparak 'Shappi' Khorsandi at the London Hilton on Park Lane this week and immediately revealed that he was "so proud of team Suzuki".
Suzuki GB won its awards after being ranked as the number one automotive brand in the Institute of Customer Service's Customer Service Index no fewer than six times in recent years.
It was the only automotive brand to line up alongside fellow winners including Aldi, Lidl, First Direct and IBM as 20 awards were handed out at this week's annual event.
Commenting on the win, Wyatt told AM: "In an ever-changing world in our industry, alignment in the same direction is key in providing the highest levels of customer satisfaction and customer concentricity would be impossible without that.
"Rather than being an award for our brand, the Trusted Quality Provider accolade is very much for the people of Suzuki, and we would like to express our sincere thanks once again to our Employees, Dealers and Suppliers for their consistent and strong commitment to our customers who have been instrumental in this.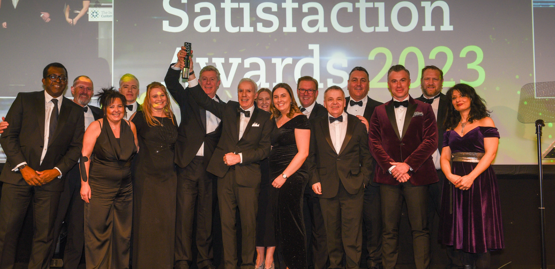 "Recognition of our consistencies in this area include Suzuki being ranked the number one automotive brand in UKCSI six times over recent years."
Wyatt, who has emerged as a vocal critic of the car retail sector's move to agency model distribution in recent years, recently appeared on the AM News Show podcast.
In his episode of the popular show, Wyatt told AM it was time to stop the back-slapping and start planning ahead with a "recessionary mindset" to succeed in a cost-of-living crisis.
He said: "It's important in times of recission to be clear about what you value proposition is and why they should choose you.
"Thinking about how you appeal to a retailer with a recessionary mindset is one of the key ingredients."