Cazoo has announced the appointment of former CarShop chief executive Jonathan Dunkley as chief operating officer in a trading update published today (March 7).
Dunkley, who was profiled by AM before Sytner owner Penske Automotive acquired CarShop in 2017 and later became an executive board member at the AM100 retail group, will join a business targeting completion of a cost-saving strategic restructure by the end of Q1.
He is scheduled to take up his new post at the end of this month.
AM reported this morning that Cazoo had axed 15 of its 22 used car handover sites from its website as consultation on closures and staff redundancies continued.
Cazoo founder and chief executive Alex Chesterman said in today's trading update that he was "very pleased" with the online car retail business' progress and performance so far in 2023, adding that "strong results year-to-date are driven by the swift and decisive management action to progress with restructuring of the Group".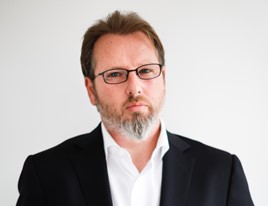 Chesterman added: "We are executing at pace on our revised plan to rapidly improve our unit economics, reduce our fixed cost base and maximize our cash runway.
"The rightsizing of our headcount and operational footprint is well progressed and we expect to complete the restructuring before the end of Q1 2023.
"At the same time, we have seen significant improvement in our GPU, given the renewed focus on our unit economics."
Chesterman revealed that Cazoo's gross profit per unit was tracking at £900 year-to-date, up from £600 in Q4 2022.
The business has now sold over 100,000 cars in the UK, a volume which Chesterman said demonstrated car buyers' continued consumer shift online.
Commenting on the appointment of Dunkley, who has been working as a strategic advisor to Cazoo over the past 18 months, Chesterman said: "Jonathan brings over 20 years of automotive experience and leadership in the used car industry to our team having formerly been CEO of CarShop and an Executive Board member of Sytner Group."
He added: "Our cash reserves remain strong with over £225m of cash and cash equivalents as at the end of February.
"We remain on track to achieve our goal of reaching profitability, without the need to raise further external funding until H2 2024 and continue to expect to end 2023 with over £100m of cash and cash equivalents on our balance sheet and to sell 40,000 to 50,000 UK retail units in the current year.
"We will provide a further business update when we report 2022 full year and Q4 results."
In recent months Cazoo has withdrawn from Europe, axed its car subscription services and sold its Cazana used car data business as part of sweeping cost cutting measures designed to save £200m by the end of this year.
Launched in December 2019, the business was valued at $7bn (over £5.2bn) when it was listed on the New York Stock Exchange in August 2021.
It currently has a market capitalisation of $86.50m (£72.08m).