Big Motoring World is hoping to score an ace with the opening of a new used car supermarket site in Wimbledon – its sixth location in a growing retail network.
The independent used car retailer will aim to swell its stock of vehicles to 8,000 units with the opening of the new location and founder and chief executive Peter Waddell immediately teased that it was "not long" before further expansion from the business was set to be announced.
Big Motoring World now has used car supermarkets in Bluebell Hill, Enfield, West Malling and two former SW Car Supermarket sites in Peterborough, where it also operates a £14m used car preparation centre with more than 70 ramps and 15 MOT bays.
Its new Wimbledon operation will be located on the former Manheim Wimbledon auction site, which offers 6.7 acres of land.
Recruitment for 100 staff is already underway, ahead of a planned June 1 opening.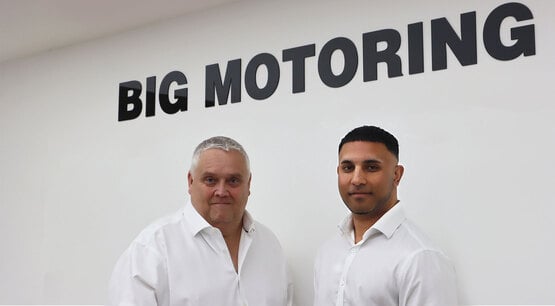 "This is the next phase of our expansion with much more to come, said Waddell.
"Physical car supermarkets with cars to touch, feel and test drive. The southwest of London is untouched by volume dealers and is a great opportunity for Big Motoring World.
"We are expecting Wimbledon to replicate the sales volume of our Enfield car supermarket of at least 1,000 units a month."
Waddell is now focusing on physical used car retail after withdrawing from the Carzam online car retail operation he founded alongside former Cox Automotive International president John Bailey and launched in November 2020.
Carzam went out of business after entering voluntary receivership in June last year.
Big Motoring World is pursuing ambitious growth plans, however.
In October 2020 the business revealed it was actively seeking further premises across major metropolitan hubs including London, Birmingham, Manchester, Glasgow, Derby and Leeds as part of a bid to grow its footprint further.
Last April it welcomed venture capitalist funding from Freshstream when it acquired an undisclosed stake in the business.
A statement issued by Big Motoring World acknowledged that sourcing stock in "such a tight market for used car supply" would be among its main challenges as it pursued growth.
It launched B2C car buying service BigWantsYourCar.com to tackle the issue in mid-2022.
Taking to LinkedIn this week, Waddell asserted that it was time to "go big or go home".