Jato Dynamics has suggested that Europe's new car registrations volumes may never recover to pre-pandemic highs following 11% year-on-year growth in January.
Analyst Felipe Munoz conceded that "the reality is that we might never see sales at that level again" in his review of a month's trading which delivered the registration of 907,000 units across the region.
SUVs drove much of the volume rise, claiming a record market share of 51.3% as the growth of electric vehicle (EV) registrations slowed, causing Munoz to suggest demand for zero emissions cars "may be close to reaching a peak".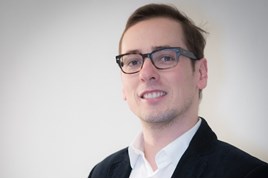 "We are seeing positive signs, but not enough to take the market back to the position it was in before the pandemic hit. The reality is that we might never see sales at that level again," said Munoz.
According to Jato's data SUV registrations were up 14% compared to January 2022, accounting for  464,900 units, of which compact SUVs accounted for almost half, while the smallest models accounted for 38%.
The Volkswagen Group grabbed around a third (33%) of the SUV segment, with 129,500 registrations, as Stellantis' volume was down 7% at 62,800 units and Hyundai-Kia dipped 5% to 46,200 units.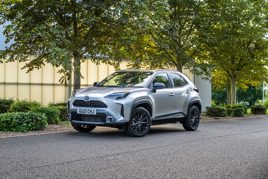 Toyota grew its SUV registrations 11%, to 38,300 units, meanwhile, as the Renault Group was 20% up year-on-year at 34,300 units.
Munoz suggested SUVs were still the core driver of the automotive sector's recovery, despite EVs grabbing the headlines.
EV registrations grew 14% to more than 92,700 units across Europe in January, but Munoz said that the segments growth is slowing. He added: "Without affordable options from OEMs or more attractive incentives from governments across Europe, it seems that demand may be close to reaching a peak."
Tesla's January registrations rose 1,018% to almost 9,400 units in January, following its widely publicised price cuts.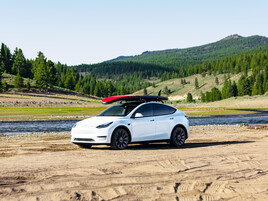 Its Model Y was Europe's best-selling EV in January as Elon Musk's brand outpaced Volkswagen by 10 units. The German OEM's EV volumes rose 29% during the month.
As Audi's EV registrations rose 7% to 6,400 units, meanwhile, premium market rivals BMW and Mercedes grew their volumes 28% and 16% year-on-year.
Dacia's Sandero hatchback was January's best-selling car in Europe in January after topping the rankings in France and ending the month as Italy's third best-seller.
Toyota's Yaris and Yaris Cross models performed strongly, ending the month as Europe's third and fourth most registered vehicles in a top five that also featured the VW T-Roc (2nd) and the Renault Clio (5th).
Jato also highlighted the performance of Fiat's affordable 500 hatchback, which grew volumes by 45% year-on-year despite a 1% decrease in sales of the electric 500e version due to a downturn in demand for EVs in Italy.
Europe's new car registrations by manufacturer (top 25), January 2023: