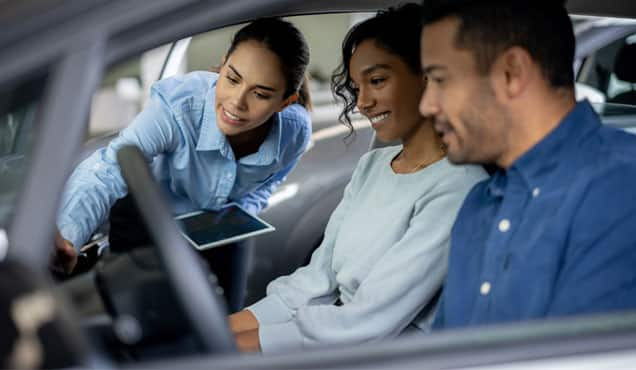 Tesla best in the EV segment; but EV share with women
far behind overall vehicle average
EV-focused startups stand poised to shake up the transportation
industry. New brands like Polestar and Lucid are challenging
industry stalwarts with fresh designs and remarkable performance.
However, in one crucial area these fresh players trail old-school
legacy automakers: gender demographics.
S&P Global Mobility analysis indicates that personal new
vehicle registrations from the four biggest EV startups available
on the US market skew overwhelmingly male. Tesla has the greatest
gender diversity, with 33.1% of personal vehicle registrations in
2022 belonging to women, trailed distantly by Polestar, Lucid, and
Rivian.
EV brands' female buyer representation
Tesla 33.1%
Polestar 24.7%
Lucid 19.5%
Rivian 14.5%.
Index: Industry EV average 28.0%
Source: S&P Global Mobility CY 2022 vehicle registration
data
All these brands lag the industry average, where 41.3% of new,
personal vehicle registrations were to women, according to S&P
Global Mobility data. But industry-wide, women account for just 28%
of all electric vehicle registrations – so Tesla is actually
above-average in that aspect.
Of all the brands active in the US market, only exotic sports
car manufacturers like Bugatti and McLaren hold lesser
representation among women than Rivian.
These EV startup figures are comparable only to mainstream
brands that focus on pickup trucks – RAM and GMC – which lean
toward marketing their vehicles with a macho, work-truck
aesthetic.
Rivian has primarily positioned its R1T electric truck based on
its extreme off-road capabilities and eye-opening performance –
marketing that is clearly helping the brand when it comes to male
buyers. It is still too early to calculate if the recently launched
Rivian R1S sport-utility vehicle is reversing that
polarization.
Tesla, however, sells more of its Model Y compact SUV than any
other model – in a typically strong segment among women
car-shoppers. And while the Model Y's share among women is 35% –
sharply above the EV-segment average – it is still well below the
industry average across all vehicle types.
This lack of appeal among women is certainly a concern for these
new brands as they grow their market presence. But it also shows
that established OEMs are having issues reaching women as well as
they move into the EV space.
"A lot of the mainstream brands are adopting an EV strategy,"
said Cheryl Woodworth, associate director of consulting for S&P
Global Mobility. "How are they going to launch these vehicles? Who
are they going to focus on? If they aren't getting women buyers,
they're not going to hit the sales numbers that they need."
EV market share for new vehicles is likely to reach 40% by 2030,
according to S&P
Global Mobility forecasts. To meet the demand, General Motors
aims to have 20 EV models available by 2025 as part of a $35
billion investment into electrification and autonomy. Ford recently
split its operations, launching its Model e division with plans to
produce 2 million EVs annually by 2026 on the back of a $50 billion
investment. And VW is launching 10 EV models by 2026.
"That EVs aren't being purchased by women is
leading to more questions than answers," said Marc Bland, chief
diversity officer for S&P Global Mobility. "Women shoppers have
concerns about range anxiety and safety. These brands need to do a
lot more educating."
EVs are headed to the mainstream riding a wave of consumer
interest, government incentives, and OEM capital-expense funding.
And if legacy brands are able to grow their EV female
representation to match the rest of their lineups, today's most
notable EV startups risk being left behind if they can't find a way
to balance their demographics.
---
This article was published by S&P Global Mobility and not by S&P Global Ratings, which is a separately managed division of S&P Global.