Drive Motor Retail, Vertu Motors and Swansway Group are among car retailers across the UK that have started 2023 with new additions to their management teams.
Here AM rounds-up some of the automotive retail sector's movers in the new year so far.
Drive Motor Retail
Drive Motor Retail is targeting a class-leading end-to-end finance journey following the promotion of Chris Blake to the post of group finance and sales compliance manager.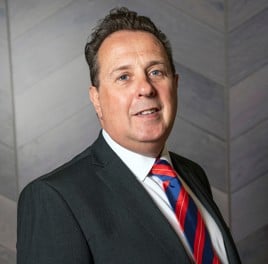 The AM100 retail group's former training manager was previously an employee of the GMAC consultancy and will now focus on supporting customers throughout the sales journey, with a product range designed to complement their purchase, it said.
Blake said: "Drive is a fantastic place to work with an enthusiastic team eager to develop the products and options we offer our customers, whilst delivering an outstanding customer experience.
"I am looking forward to working across our UK sites to implement new strategies and products which will take our sales process to a new level."
Rob Keenan, joint managing director at Drive Motor Retail, said: "As customer demand for financing cars continues to increase, Chris will be working with each of our sites to evaluate our current offering and improve our support to widen the funding options available at a time when many need it."
Swansway Group
Swansway Group has started 2023 with James Keir's promotion to brand manager at Crewe Volkswagen and the appointment of Mike Day as aftersales manager at Stafford Land Rover.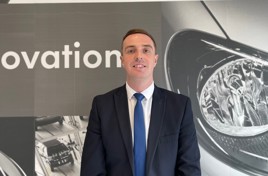 Kier has reached new heights with the Crewe-based AM100 car retail group 10 years after first joining the business as a workshop controller at its Wrexham VW dealership.
He has been aftersales manager at Crewe Volkswagen for the past five years.
Commenting on his promotion, Kier said: "I'm looking forward to getting to grips with the sales side of things. With a background in aftersales, it's a new challenge to now be overseeing the whole business. I have a great relationship with the sales team and I'm eager to build on that from a new perspective."
Former Rybrook and Hatfields aftersales specialist Day is following in his father's footsteps with his appointment as aftersales manager at Swansway's Stafford Land Rover dealership.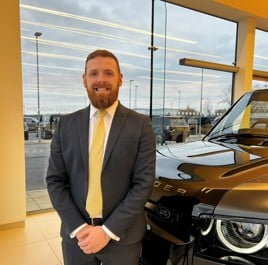 Day began his career as an apprentice technician to follow the path of his father – and a former Land Rover service manager – and also spent time working with Ford and Vauxhall as well as being a FA- qualified referee.
On working with Swansway and Land Rover in his new role, Day said: "I feel like I've been here much longer than I have, I've settled in well and the team have been so welcoming and receptive to my ideas, we've already been able to implement changes.
"I'm looking forward to levelling up our customer service, ensuring that the customers have the best experience possible."
Vertu Motors
Former Marshall Motor Group and Inchcape manager Geoff Wicks has been appointed as general manager at Vertu Kia Nottingham.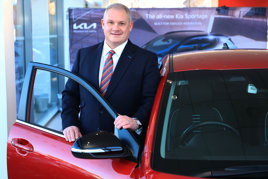 Wicks joins the Vertu Motors Kia operation on Mansfield Road, Arnold, which made the move to the AM100 PLC's former Volkswagen showroom in 2021.
As well as a Kia dealership, the site continues to be an approved used car and aftersales franchise for the VW brand.
Wicks said "Vertu Motors is one of the leading automotive retailers in the UK with a fantastic reputation. The Group's values closely align with mine and I'm looking forward to getting started.
"This is a relatively new dealership, representing the exciting and progressive Kia brand; I'm committed to building a strong and motivated team to serve our customers."
Chris Taylor, group operations director, said: "We are re-developing a first-class Kia retail facility at Nottingham.
"With the appointment of Geoff Wicks as general manager, it gives everyone the confidence we can maximise the full potential of the Kia brand, whilst delivering high levels of customer service."
WMS Opteven
Warranty and aftersales supplier WMS Opteven has appointed Andrew Waite as retail sales and customer services director.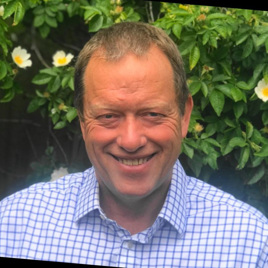 The business said it was approaching "an exciting year of expansion" and would utilise the wealth of experience offered by Waite's three decades in the automotive industry to drive its growth.
Waite has worked for a number of OEMs throughout his career, including Hyundai, Ford and the Volkswagen Group, spending 18 years working in fleet, sales operations and product marketing with the latter.
"I'm extremely proud to be joining WMS at this amazing time of change in our industry, and as the business seeks to broaden its product suite under the Opteven brand," said Waite.
"The support and experience of Opteven Group means we are ideally positioned to help independents, franchise dealer groups and OEMs to maximise on the opportunities available in the changing market and legislative landscape."
Craig Grant, managing director at Opteven UK, said: "Andrew's breadth of experience working for some of the world's biggest car manufacturers stands us in great stead to enter this market and we can't wait to see where this takes us this year."