Record trading between Christmas and the start of the new year demonstrated that car retailers were keen to get a "good head start" for strong January trading, according to BCA.
Year-on-year sold volumes rose by over 18% year-on-year as Constellation Automotive's remarketing operation staged online auctions from December 28 to 31 – with over 6,600 customers logging in.
Its busiest day of trading was December 28, when over 4,700 online customers helped the business deliver its biggest single sales day on record between Christmas and New Year.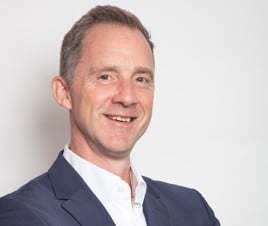 BCA chief operating officer Stuart Pearson said: "While much of the remarketing industry followed tradition and suspended operations across the festive period, BCA once again gave our customers the best possible chance to get ahead and plan a fast and profitable start to 2023, with a personalised digital buying experience that supports their business needs whatever the market conditions may be."
According to Cap HPI director of valuations Derren Martin, 2023 has gotten off to a better expected start in the used car sector.
Speaking to AM yesterday (January 16) he suggested retailers should not overstock in a market which is seeing used electric vehicles (EV) decline in value amid growing production volumes and "consumer pushback".
But he added: "The market has started 2023 better than we had anticipated. We're seeing strong conversion rate sand retail has been pretty healthy.
"Dealers are out to buy again and, all-in-all, it's all quite positive apart from the EV picture."
Land Rover dominated Dealer Auction's used car margin rankings for 2022, data published today has revealed.
The highest value vehicle sold at a BCA auction over the festive period was a 2022-registered Audi RS7 Sportback, which realised £84,300 on December 28.
Pearson said: "We've also seen the market lift in the first couple of weeks of January fuelled by some reasonable retail demand and, whilst no one is getting carried away just yet, it is fair to say that both buyers and sellers seem a little more optimistic than in the final quarter of 2022. 
"Those that joined BCA's Online sales programme over the Christmas period have definitely got a good head start."