Hendy Group is poised to expand its retail partnership with Nissan through the opening of a new dealership in Crawley.
Hampshire-based AM100 car retail group Hendy will take on the market area formerly operated by Motorline when it officially opens the doors to a new Nissan dealership alongside its existing MG Motor UK showroom in Manor Royal this spring.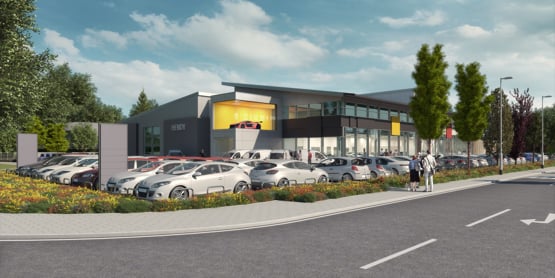 It comes four months the business acquired ex-OEM-owned dealer group West Way's Southampton Nissan franchise and revealed its plan to unite the Renault and Nissan brands at a new-build showroom facility in Eastleigh, near Southampton.
Commenting on the new Crawley site, which will become Hendy's fourth Nissan dealership, group chief executive Paul Hendy said: "We already run successful Nissan dealerships in Wiltshire, Dorset, and Hampshire so adding West Sussex makes good business sense.
"This new dealership builds on our relationship with Nissan and is particularly well-timed with the Nissan Qashqai the best-selling car in the UK last year."
Hendy described the plans for Nissan Crawley as the group's "first key milestone" in 2023, adding that there are additional expansion plans for the coming months.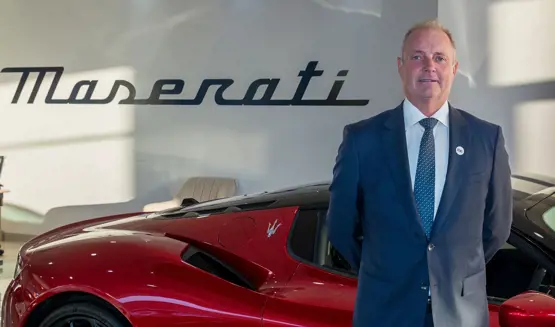 In December AM reported on Hendy's addition of a Maserati dealership – its first franchise with the Italian brand – at its Hendy Sports Cars Centre on the A350 West Quay Road, Poole.
Maserati joined a diverse line-up of brands for the retail group, which has recently added Lotus Cars and the Moke brand to its list of OEM partners.
Hendy now represents 21 automotive brands in the UK from 65 locations in the south and southwest
 "We have just started work on a new dealership development in Hampshire and we are looking at a number of other moves to strengthen our position in the market in 2023," added Hendy.
"We continue our commitment to ongoing investment in the group and our long-term commitment to the brands we work with."
Last month Hendy Group's annual financial results for 2021 revealed a 58.1% uplift in pre-tax profits and 27.2% turnover growth in a "turbulent" climate for car retail.
The group reported a profit before tax of £17.6m (2020: £11.1m) alongside a turnover of £931.5m (2020: £732.8m) in the period to December 31, 2021.