Mazda has installed a rotary petrol engine under the bonnet of its MX-30 electric vehicle (EV) to add a new plug-in hybrid (PHEV) to its UK model range.
The Japanese carmaker has reintroduced rotary technology last applied in its RX-8 sports coupe to create its new MX-30 R-EV crossover, which claims to offer a zero-emissions, all-electric range of up to 53 miles and a total range of over 373 miles.
Order books are now open for the new derivative of MX-30, which was revealed at the Brussels Motor Show today (January 13), with prices starting at £31,250, with deliveries expected to get underway this summer.
Mazda said that R-EV models are priced identically to the BEV version in Prime-Line and Exclusive-Line trim, with Makoto R-EV models demanding a £450 price premium and a limited run of 400 Edition R versions priced at £37,950.
Mazda Motors UK managing director Jeremy Thomson, who discussed Mazda's EV strategy with AM at the launch of the MX-30 EV, said: "I'm really excited about the new MX-30 R-EV joining our electrified line-up in the UK this summer.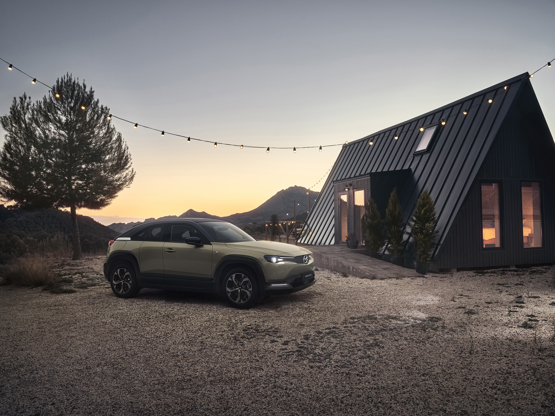 "A great example of Mazda's challenger spirit, thanks to its unique technological approach, it's a car that's the perfect solution for customers who want an electric car for everyday usage but the flexibility to undertake longer journeys without the reliance on charging infrastructure.
"With the option to choose either the pure electric MX-30 or the new R-EV version depending on their needs, our customers now have even more choice."
Mazda added its first PHEV model to its line-up in 2022 with the launch of its new flagship SUV, the CX-60.
Thomson said: "Mazda's Multi Solution Approach ensures we have cars to suit all our customer's needs by improving environmental performance with a combination of electrification and clever internal combustion engine technologies."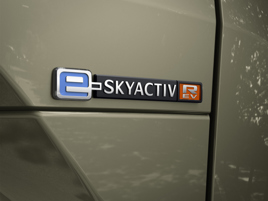 At the 2021 launch of the MX-30 EV Thomson told AM that its modest 124-mile and 35.5kWh lithium-ion battery made for a more efficient and affordable package that would suit the vast majority of motorists.
The new Mazda MX-30 e-Skyactiv R-EV combines a 17.8kWh battery and 830cc rotary engine generator to deliver a shorter EV range, but eases range anxiety with its petrol-powered capability and still delivers a WLTP CO2 output of 21g/km.
The new engine is 15kg lighter than the unit previously used in the RX-8 and is coupled to a 50 litre fuel tank.
Charging via a three-phase AC charger will take around 50 minutes, while DC rapid charging can be completed in around 25 minutes, Mazda said.
The MX-30 R-EV also serves-up an additional 30PS – power rises from 140PS in the EV to 170PS – to improve acceleration and features three drive-modes to suit different driving situations: Normal, EV and Charge.