A funny thing has happened in the last twenty-four hours.
Nothing big, just that the ENTIRE EV market was set on notice with these radical Tesla price drops.
And if you search the socials you'll see HUNDREDS of comments like these…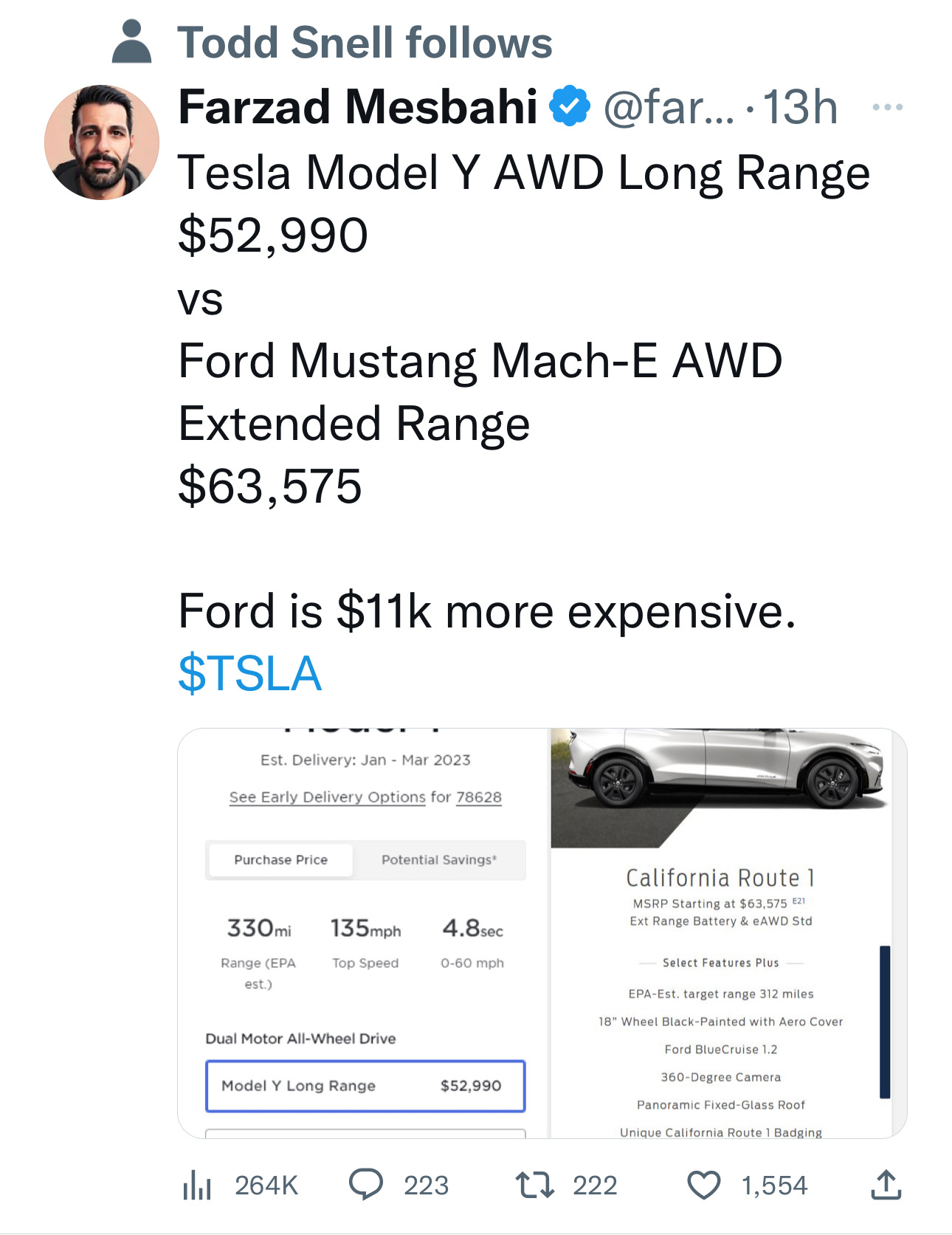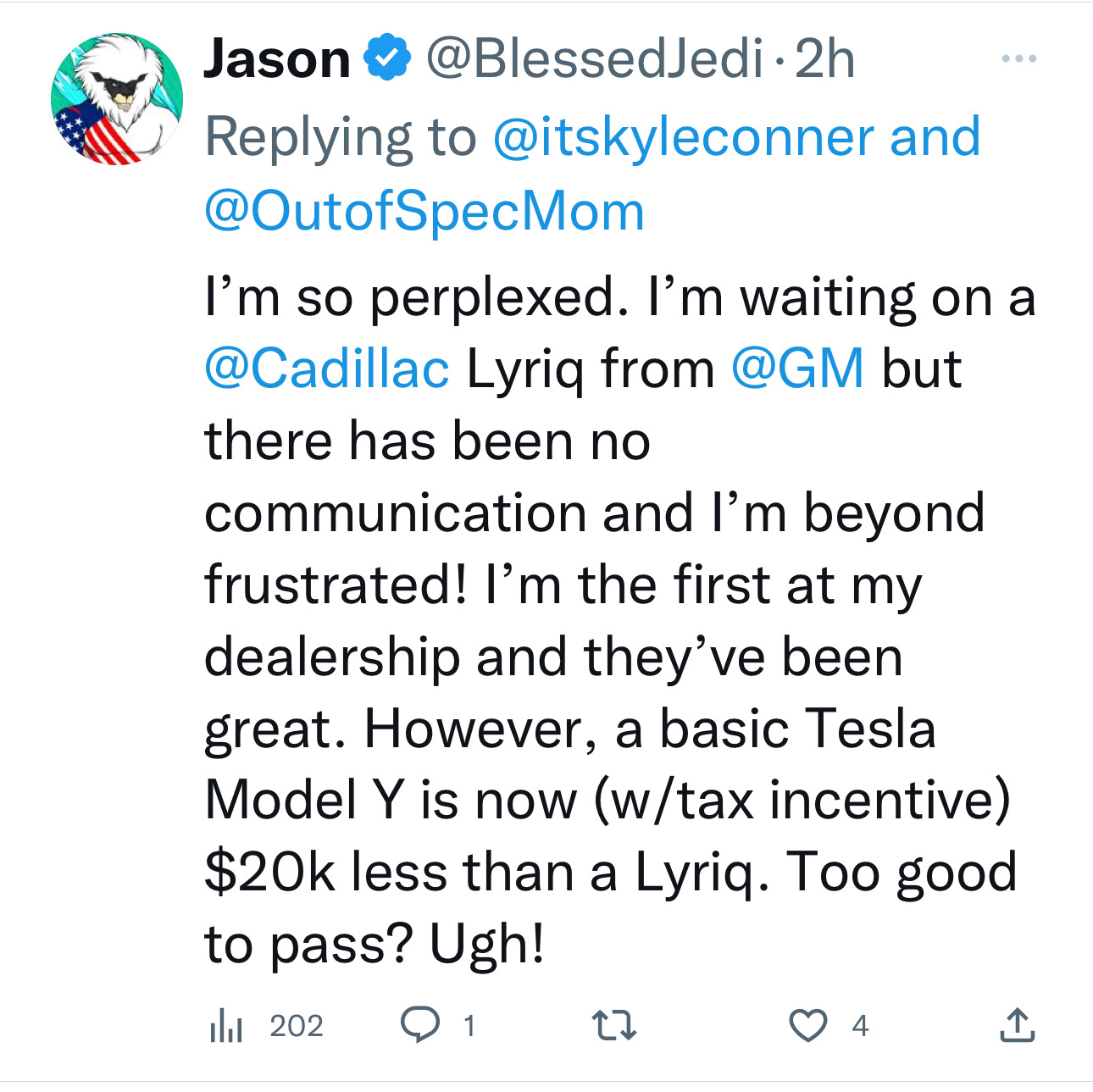 People everywhere who were considering OTHER EV brands/models than Tesla have HIT THE BRAKES BIGTIME!
So what we would like to ask anyone out there who is or might consider a NON-TESLA EV, are YOU over that idea and will you go with Elon UNLESS the others make MASSIVE price decreases?
Discuss…