New RJTK Automotive Group managing director Darren Bradford has vowed to remain a "hands on" leader after being promoted from the role of Drayton Motors MD.
Bradford adds Wilson & Co Vauxhall dealerships in Bolton, Chorley, Grimsby and Scunthorpe to his existing remit of leading the Kia franchises in Boston, Grantham and Louth, Suzuki in Boston and Maxus Louth, as he takes the helm of the entirety of the £120 million turnover RJTK operation from Robin Wilson.
"It's a move that has been in discussion for a good 12 months, but it's great to start the new year by making it all official," Bradford told AM.
"There will be no change to the way I operate. I'm a person that likes to lead on my feet, if you like, and I'll stay very hands-on in the business."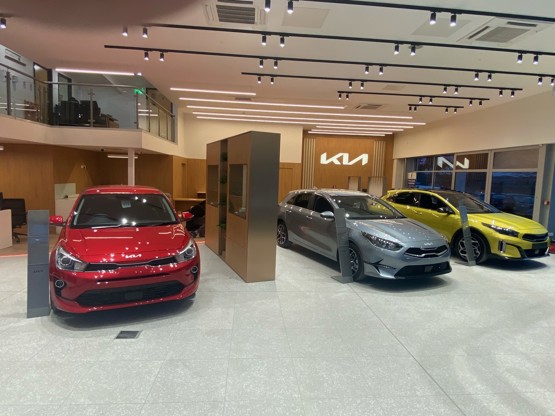 Drayton Motors has recently moved into a fully redeveloped Kia dealership in Grantham, which was acquired from Victor Wood Group in February 2021.
The business is now preparing for two dealership refits and two new build developments for the Korean franchise as it transitions to a new corporate identity (CI) in a period which has seen it deliver record new car registrations.
Bradford, previously the subject of a dealer profile feature in AM, said that consideration was also being taken over upgrades to the group's Vauxhall sites.
He said: "I started my career in Vauxhall and I feel like I know the brand well. There has been a lot of change under the ownership in recent years but I'm looking forward to building that OEM relationship.
"As a group we're have grown in recent years and the aim is to continue to grow, but with the right partners in the right places. I put my role before any ego, so there's no set target in terms of the scale we feel we need to achieve."
Last year Drayton Motors celebrated its 2021 car retail success with the return of its annual awards after following up the acquisition of Victor Wood Kia with the acquisition of Cropleys Suzuki and the addition of Maxus franchise to its portfolio.
The group also operates Autohub used car operations, in Gainsborough and Louth.