Gravells' dealership in Bridgend has retained Kia UK's dealer of the year award at an event which also celebrated the Korean carmaker's landmark 100,000 registrations performance.
The Welsh car retail group's franchise also secured Kia's aftersales excellence award as Lookers landed the sales excellence and Ken Jarvis and FJ Chalke finished joined first in a customer service awards section which handed recognition to 25 of the network's top performers.
Sutton Park, of Sutton Coldfield and Acorn, of Burntwood, finished second and third in the overall Dealer of the Year category.
It is the second successive year that Gravell's has secured the position of being Kia top-rated retailer, while Lookers has now been rated top for sales excellence in five of the past six years.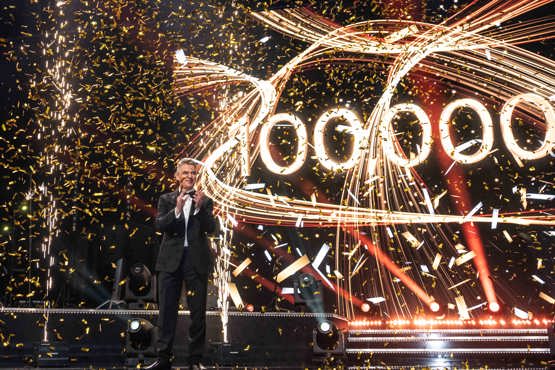 Paul Philpott, president and chief executive of Kia UK, said: "Congratulations to all winners, who each demonstrated exceptional service to our customers and represented our brand with excellence.
"Last year saw us achieve our long-term vision to grow from selling fewer than 30,000 new cars annually 15 years ago, to selling more than 100,000 for the first time in 2022. This is a simply massive achievement. We are immensely proud of our dealer partners who have each helped deliver a record market share for Kia last year, as well as continuous innovation in the face of unique challenges, ensuring customers and their communities are always placed at the heart of the business."
Kia UK's retailer awards were announced at a special 'Kia Together' event.
The celebration came just days after Philpott spoke to AM about the brand's success in achieving its 100,000 registrations landmark in the Society of Motor Manufacturers and Traders (SMMT) results for 2022.
Philpott told AM that the brand intends to grow volumes by a further 5% in 2023 after the year which delivered on the back of launches for the new Sportage and Niro ranges, as well as an updated XCeed and a flagship EV6 GT.
The full list of customer service award winners is as follows:
Acorn (Burntwood)
Acorn (Crewe)
Allen (Brentwood)
Chorley Group (Blackpool)
Drayton Motors (Louth)
Edwards (Kempsey)
EMG (Thetford)
Gravells (Abergavenny)
Gravells (Bridgend)
Gravells (Hereford)
Gravells (Narberth)
Grovebury Cars (Dunstable)
Howard Abraham (Lurgan)
Lookers (Stockport)
Piccadilly Motors (Wakefield)
Snows (Basingstoke)
Speedwell (Torbay)
Stoneacre (Wallasey)
Sutton Park (Sutton Coldfield)
TMS (Hinckley)
Vantage (Scarborough)
Vertu (Bradford)
Wessex (Newport)