Snows Motor Group is celebrating record financial results in its 60th anniversary year after more than doubling its return on sales and growing pre-tax profits by 183% in 2021.
Financial results published via Companies House this week show that profit before tax swelled from £2.7 million in COVID-hit 2020 trading to £7.6m as the Southampton-based car retail group's turnover rose 30.5%, from £372.8m to £486.4m in the period to December 31, 2021.
The result came as RoS grew from 0.7% to 1.6% ahead of the group's 60th anniversary celebrations in 2022.
During the period, the group acquired a Peugeot dealership from Hamble Motors in a move that, it said, delivered contiguous representation with the Stellantis-owned brand.
Commenting at the time, group chief operating officer, Neil McCue, said: "This exciting acquisition gives us real benefits of scale across six locations and three counties – Berkshire, Hampshire and West Sussex – which can only be of benefit to our customers."
Despite the expansion of its operations in 2021, Snows annual financial results reveal that its headcount declined from 902 to 861, while benefitting from £811,439 in Coronavirus Job Retention Scheme funding (2020: £5m).
In a dealer profile interview with AM in 2020, group chief executive Stephen Snow discussed its strategy to become 'leaner and more efficient' following a restructure of its leadership team.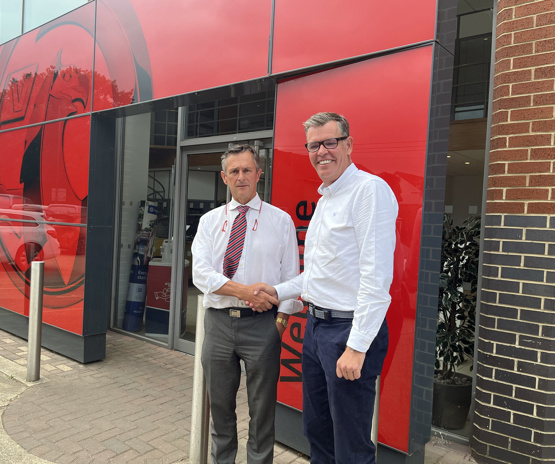 Since its 2021 financial year ended, Snows has continued to grow the scope of its operations, however.
In August it completed the acquisition of Picador, the Hampshire dealer group, with 90 staff joining the business from its two Vauxhall dealerships at Sholing in Southampton and Chandler's Ford near Eastleigh.
That move came a month after it launched its online leasing platform Snows Direct, adding to its existing online purchasing and maintenance platforms.
Created in partnership with Wessex Fleet Solutions, the new offering allows customers to search for their next car, agree the finance and servicing package and add GAP and Smart Protect insurance from a laptop, tablet or mobile in one online location.