Commercial vehicle distributor Harris Maxus is targeting growth through UK electric vehicle (EV) sales after officially opening its new headquarters in Liverpool.
Owned by China's MG-owning SAIC Motor Corporation, the brand is currently forecasting growth of over 200% in the UK next year after ending 2022 with projected sales of 6,000 units across the UK and Ireland and outgrowing its previous HQ.
Its new 52,000 square-foot premises on Liverpool's Gillmoss Industrial Estate will underpin ambitions which aim to add zero-emissions MPV and pick-up sales to its core van offering.
The facility will house 30 staff, including Harris Maxus' technical, distribution and sales teams in addition to a parts depot and warehouse and a training centre for engineers taking part in Maxus' technical training academy.
Mark Barrett, the general manager of Harris Maxus, said: "At the start of 2021, Harris opened its first UK headquarters in Birchwood Park, Warrington.
"In less than two years, we have outgrown what was already a sizeable building, moving to a new state-of-the-art campus in Liverpool.
"The success of Harris Maxus in the UK has exceeded all expectations. So far this year, we have seen Maxus vehicle registrations grow by 52% versus 2021, with 38% of our overall sales in 2022 attributable to our zero-emission range of vehicles."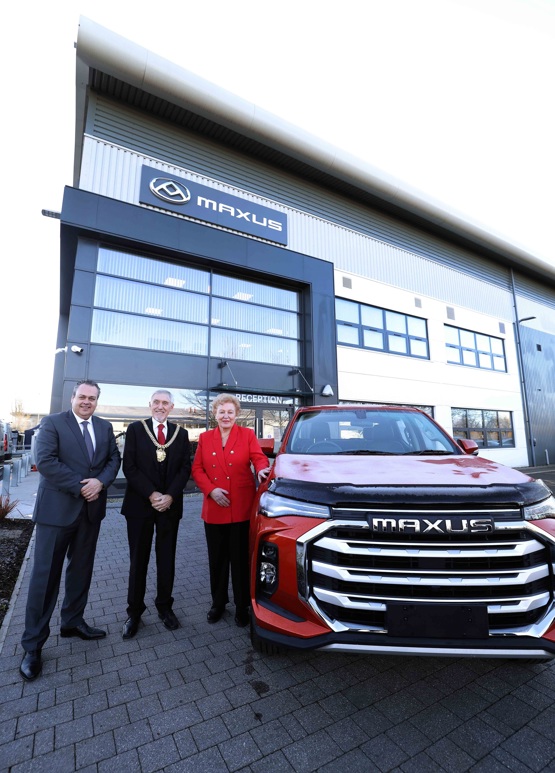 Liverpool's Lord Mayor, Councillor Roy Gladden, and Denise Harris, chief executive of The Harris Group joined Barratt for the official opening of the new Liverpool facility this week.
As the sole distributor for the Maxus diesel and electric vehicle (EV) range of vehicles in Europe's right-hand drive markets Harris MAXUS delivers vehicles every week to a network of more than 50 franchised car retailers across the UK.
Among the new additons to its network in 2022 have been Shelbourne Motors and Stoner Motor Company.
Barratt said the business was "fully focused on the future", adding that this was "not just in terms of expansion in the UK, but also in terms of the vehicles we put on UK roads".
He added: "This year, we launched the world's first all-electric MPV – the MIFA 9. We also launched the UK's first fully electric pickup truck, the T90EV.
"Over the next two years, we have plans to introduce four new zero-emission platform vehicles to the market.
"Our move to Liverpool is central to our future plans and we are committed to growing our presence in the UK, creating more employment, developing our dealership network and making a valuable economic contribution both locally and nationally."