Toyota and Lexus have revealed new zero emissions plug-in concept cars at an update of its strategy that will drive the Japanese carmaker to net zero by 2040.
A plug-in hybrid (PHEV) version of the next generation C-HR crossover was teased by Toyota alongside a public debut for its recently revealed bz EV SUV as Lexus revealed plans for a new zero-emissions RZ 450e SUV and an Electrified Sport EV supercar said to be capable of accelerating to 62mph in two seconds.
The new vehicles were showcased as the carmaker provided a progress update at its Kenshiki media forum in Brussels, outlining a commitment to achieve full carbon neutrality in Europe by 2040 at the latest.
Matt Harrison, the president and CEO of Toyota Motor Europe, said: "Broadly speaking, there are two focus areas: the first is carbon neutrality and how we plan to achieve it in areas of our business, and the second is the future of mobility, as we transition from a manufacturing and sales company to a provider of mobility services."
As part of its carbon reduction plans Toyota has already installed solar panels equivalent to 10 football pitches in size at its engine plant in Deeside while recycling more than 90% of the waste the site produces to generate green energy.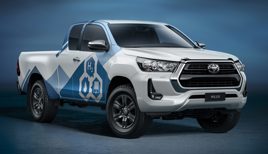 Last week, meanwhile, UK Government funding delivered a boost to the brand's plans to develop and manufacture a hydrogen-powered version of its Hilux pick-up truck in the UK.
Addressing today's conference, Toyota Motor Corporation chief scientist and CEO of Toyota Research Institute, Dr Gill Pratt, said Toyota's multi-technology strategy recognises the complementary benefits of both battery-powered vehicles and those which run on hydrogen for zero emission mobility.
Mix of zero-emission options
Because of the current short supply and high costs of battery materials and the lack of infrastructure, Toyota believes a combination of battery electric, plug-in hybrid electric and hybrid electric vehicles to reduce CO2 emissions over the next 10 to 15 years.
Pratt added: "We must do what is best for the environment, which is to extract the most carbon reduction from each battery cell produced, replacing as many non-electrified vehicles as possible with electrified ones, guided by the simple principle that carbon is the enemy, not any particular powertrain."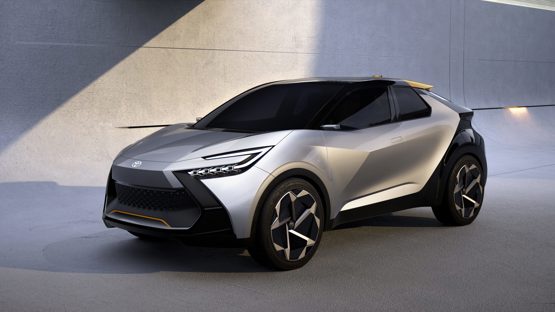 The new Toyota C-HR prologue concept, created at ED2, Toyota's European Design Development centre in the South France, is the for-runner of a new Toyota C-HR PHEV, Toyota confirmed today.
The bz Compact SUV concept, meanwhile, signals the direction of Toyota's plans to introduce six zero-emissions bZ brand models by 2026.
Lexus will further its electrification journey with the introduction of a RZ 450e SUV, the brand confirmed today.
It said that the new SUV would achieve segment-leading efficiency of 16.8kWh per 100km (approx. 3.7 miles per kWh) to deliver a driving range of up to 273 miles.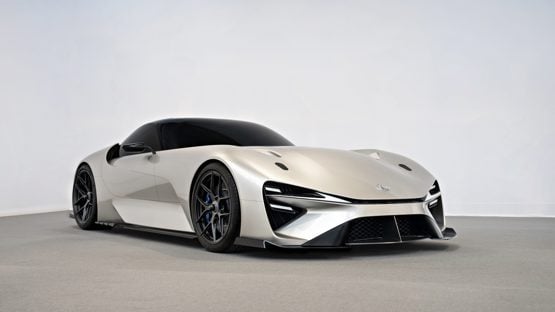 Lexus' show-stopping Electrified Sport EV, meanwhile, aims to demonstrate how the premium brand intends to deliver driver engagement and genuine desirability alongside zero-emissions.
A statement said that the concept's sweeping lines established a "new Lexus BEV identity", while acceleration from 0-62mph is expected in around two seconds.
Manual gearbox for EVs
The brand also confirmed its efforts to develop a manual gearbox for its EVs in a bid to preserve the driver engagement that some drivers enjoy from a petrol or diesel car.
So far the project has progressed to focused development using a research prototype based on the UX 300e compact SUV, equipped with a gear lever and a clutch pedal, it said.
Takashi Watanabe, Lexus Electrified chief engineer, added: "From the outside, this vehicle is as quiet as any other BEV. But the driver is able to experience all the sensations of a manual transmission vehicle. It is a software-based system, so it can be programmed to reproduce the driving experience of different vehicle types, letting the driver choose their preferred mapping."