Warnings of the longest recession on record could signal further market disruption that will turbocharge the motor retail sector's mergers and acquisitions (M&A) outlook.
And, while negotiations between UK-based dealer groups are hampered by a disparity between sellers' lofty valuations and what buyers are willing to pay after two record years of trading, along with uncertainty about future profitability, overseas investors have found themselves in pole position to invest.
The value of the pound against the US dollar slumped from $1.37 in January to $1.07 in the wake of former Chancellor Kwasi Kwarteng's ill-fated mini budget and only recovered to $1.13 at the time of AM going to press after the appointment of new Chancellor Jeremy Hunt and then Rishi Sunak as Prime Minister.
OVERSEAS ADVANTAGE
MHA MacIntyre Hudson's head of automotive and mobility Steve Freeman said: "International groups have the clear advantage right now as their money will simply go so much further than it did before.
"That gives them the freedom to pay a little over the odds for dealerships they see as having the right brands in the right locations."
Globally, 2021 was a record year for M&A activity across all markets, with acquisitions totalling $5.7 trillion (£5tln).
Data compiled by Dealogic reveals that, while 2022 looked on track to be the second busiest in more than a decade, a slowdown in activity in Q3 pegged its performance back.
In what UHY Hacker Young's head of automotive David Kendrick described as the business's "busiest period for a decade" from an M&A point-of-view, the UK retail sector has already had an increase in overseas investment after exchange rates shifted in their favour during H2.
Group 1 Automotive acquired Fairfield BMW in September and Brayleys Cars major shareholder, Dubai-based AW Rostamani Group, has just bought nine West Way Nissan dealerships*.
Currency fluctuations alone may have saved Hedin Group millions on its potential takeover of Pendragon since it tabled its initial 29p per share bid back in September last year.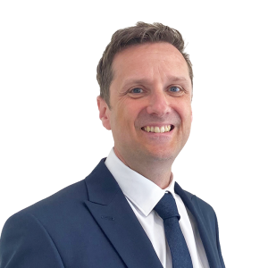 Alistair Cassels, head of automotive advisory at MHA, told AM the offer was "starting to look particularly good value" after writing a report on the subject in which he stated: "The offer amounted to circa £400m, which would have been around $580m less than a year ago. Today that conversion stands at circa $460m or a 20% discount."
Cassels added: "Over the past five years we have seen a number of overseas entrants, including Motus, Super Group and Group 1, and we know there is still a lot of appetite from those overseas businesses to acquire more.
"As for other newcomers, like Hedin, some might have grown as much as they can in their home territory and be looking for a new opportunity. Others could be looking to make the most of what is – in some ways – quite a favourable climate for M&A activity."
Large-scale acquisitions, such as Marshall's move for £700 million turnover Motorline in October last year, have been absent from 2022 deals so far.
Yet Kendrick said there remains business to be done.
VALUATION CHALLENGES
"We've had a busier year this year than we have had for the previous 10 and there are still a number of ongoing discussions," he said.
"That said, I have never known so much change and challenge in the market at one time.
"That has made negotiations very difficult in some cases. We have seen eight-figure variations in goodwill offers. That's not just 5%-to-6%.
"That quantum makes me think that there is a huge disparity in approaches to the mergers and acquisitions market."
Cassels said it was hard to see where the next AM100 "super deals" would come*.
He said: "There have been smaller acquisitions and consolidation where groups have seen opportunities, but it's hard to imagine who will invest big with all the uncertainty in the market right now.
"Marshall was the big consolidator for a number of years, but it looks like that might have drawn to a close with the end of the Daksh Gupta era."
Former chief executive Gupta left the group in May.
Vertu Motors recently described itself as "one of the few consolidators in the UK car retail market with available firepower" in its recent H1 trading update.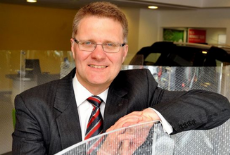 Chief executive Robert Forrester told AM the car retail giant could grow "anywhere at any time".
However, the business also revealed that it was disregarding 18 months of trading performance from the sector's post-COVID bounce back period in its discussions with potential targets.
Forrester said businesses looking to sell "have a choice", adding: "We have to make sure that the cash that is spent in an acquisition will give us an appropriate return. The amount of goodwill is central to that.
"In my opinion profits were going to be down by around 50% this year, and I still don't think that I'm far out with that. So, we have to acquire with that in mind."
Just before AM went to press Vertu revealed it was in advanced discussions to buy fellow AM100 dealer group Helston Garages, whose revenues totalled £627m last year.
Swansway Group director Peter Smyth shared Forrester's views on values. He told AM: "Dealers coming out of the most successful two years' trading in their history are demanding top dollar for their business and it's unrealistic. We have looked at a number of businesses and what we are prepared to offer and what they are willing to accept remains some way apart."
Cassels thought the high dealership valuations of earlier this year were starting to reduce. "We've had the high-water mark of up to 7x EBITDA and that is starting to come down," he said.
AGENCY UNCERTAINTY
A factor complicating the task for those valuing dealerships is the growing disparity in the appeal of certain manufacturer franchises.
Uncertainty about the potential profit and loss profile of networks replacing franchise contracts with agency agreements, and the ongoing efforts of certain brands to restructure their network's scale or geographic spread, means some investors will not commit.
"There is an awful lot of change within Stellantis and a lot of uncertainty about what its operations will look like going forward, so we've seen very little M&A activity involving those dealerships," Kendrick said.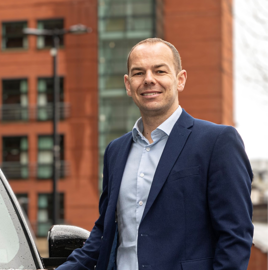 "It's so hard to know what the P&L outlook is. For an acquisitive business that it makes life very difficult. Volkswagen Group is also looking to regionalise some of its dealerships. There are so many question marks."
He added: "I've heard some commentators say that there has never been a better time to sell, but I'm not so sure. I think it's very hard to say 'yes, this is the time to put your business on the market', because it's so hard to see what the future profitability looks like."
Both Kendrick and Cassels agreed which franchises presented the most appeal to potential investors.
The Korean duo of Kia and Hyundai were both very favourable. Others not taking the agency route, including Nissan and Suzuki, also hold appeal despite the former's network rationalisation plans.
Cassels argued that he saw scope for a further 30% reduction in the number of car dealerships in the UK, after two years of 1.6 million new car registrations.
Kendrick felt there also remained question marks over which established automotive brands would survive in a market facing an influx of new carmakers, including a growing number from the Far East.
What is certain is that macroeconomic factors affecting consumer confidence and currency values in the year ahead will shape the make-up of, and ownership of, UK dealer groups in the years to come.
The Bank of England raised interest rates by a record 0.75% to 3% this month and warned that the current recession could be the longest on record – extending into mid-2024.
Cassels said: "Our last recession in 2009/10 resulted in a lot of M&A activity and I think we'll see that again.
There is likely to be an escalation of the 'grow or go' attitude across the sector and I'd almost certainly expect to see an escalation in deals."
*This feature appeared in the November edition of AM, pre-dating Yeomans' acquisition of 11 VW Group dealerships from Helston Garages, Hedin Group's acquisition of four Mercedes-Benz dealerships from Mercedes-Benz Retail Group and Arnold Clarks failed attempt to acquire Cars2.