A consortium of automotive sector suppliers led by Toyota has secured an £11.3 million funding boost for a project that will develop a hydrogen-powered version of its Hilux pick-up truck.
The Department for Business, Energy and Industrial Strategy (BEIS) today (December 2) revealed that it would be investing £5.6m in the research scheme, based at the Japanese carmaker's Burnaston manufacturing plant, with a further £5.7m coming from the Advanced Propulsion Centre UK (APC).
Government claims that 250 jobs could be created by the project, which will initially fund the creation of a pilot production line producing prototypes of the Hilux FC model in 2023.
It should, however, pave the way for "small series production" of the alternative fuel vehicle (AFV) at the company's Deeside factory in Wales.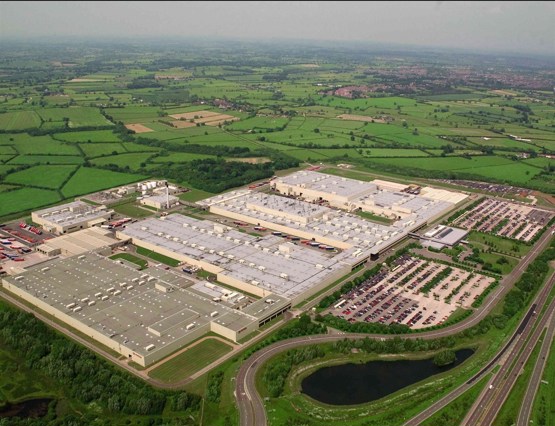 Toyota Motor Manufacturing UK (TMUK) currently produces the Corolla hatchback, Corolla Touring Sports and commercial vehicles at its Burnaston plant and hybrid engines at its facility in Deeside.
Earlier this year the Daily Telegraph newspaper reported that Toyota could cease car production in the UK if the Department for Transport (DfT) decided to bring forward the 2035 target for phasing out hybrid-powered vehicles.
Today, the OEM said that its new hydrogen project reflected its "360-degree approach to sustainable mobility across all sectors", adding: "The APC funding will enable TMUK to develop hydrogen technologies for this specific vehicle market segment during the next three years."
Matt Harrison, Toyota Motor Europe's president and chief executive, said: "The UK is one of the key markets for pick-up trucks and an important market for Toyota.
"This funding represents a tremendous opportunity to develop a zero-emission solution in a critical market segment. We would like to thank the UK Government for the funding that will enable the consortium to investigate the development of a fuel cell powertrain for the Toyota Hilux, supporting our carbon neutrality ambition."
The project will make use of components from Toyota's second-generation fuel cell system, as featured in the latest Toyota Mirai, Toyota said.
Also part of the consortium that will pool resource into the development of the new hydrogen-powered Hilux are Ricardo, ETL, D2H and Thatcham Research.
Miller Crockart, chief revenue officer at Thatcham Research said: "We're delighted to be collaborating with Toyota and Ricardo on this project.
"Whilst pure battery electric vehicles are the poster child for decarbonisation in the automotive sector, continued research and the development of alternative fuel types, such as hydrogen, also hold the potential to play a key part in achieving UK carbon neutrality goals.
"This project is a good example of how Government and the automotive sector can bring innovation and new growth opportunities to the UK motor industry."