Mitchell Group is looking to return a little polish its customer engagement strategy with the re-launch its free Saturday car wash initiative.
Mark Mitchell, chief executive of the Cheshire Oaks-based car retail group, is keen to embrace the goodwill and face-to-face contact that the offer will bring to the Mazda, Skoda and Lexus franchisee after an absence of two-and-a-half years initially enforced by the COVID-19 pandemic.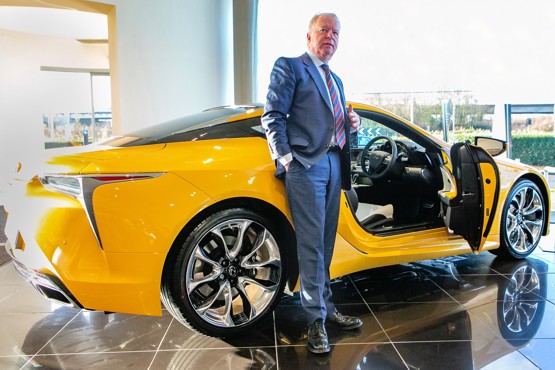 Revealing the thinking behind the initiative in an interview for the 2022 AM100 report, the former AM Awards Business Leader of the Year said: "We've re-launched our free Saturday car wash and that will put us back in contact with 250 motorists each weekend. It had been two-and-a-half years since we last did it.
"There's a cost attached to that, but it's got a great return on investment from a marketing perspective.
"It's one of the core building blocks we have created the business on and central to the close relationships we have with our customers and the high retention we're able to maintain."
Back in 2019 Mitchell told AM of the importance of close customer relationships to the group's impressive return on sales (RoS) performance in a car dealer face-to-face feature in AM Magazine.
In the 2022 AM100 report – published ahead of AM Live at the NEC in Birmingham – Mitchell said that loyalty and retention are more important than ever in light of the sector's shift towards electric vehicles (EV).
He said: "The transition to EV is underway and brand loyalty can fade very fast if you haven't got the right zero-emissions vehicle in the right segment."