Tony LeVoi Vauxhall managing director Simon Dayes is hopeful that the demolition of its Romford Vauxhall dealership will set the business onto a path to grow with other Stellantis-owned car brands.
Speaking to AM after planning officials refused permission for a scheme to demolish the franchised retail facility on London Road, Romford, and replace it with three blocks of flats, Dayes said that funds generated from the freehold site's redevelopment would drive the business's growth.
Dayes' plan to consolidate Tony LeVoi's Vauxhall operation into its site eight miles away at Lakeside in order to position the business to take advantage of sweeping changes to Stellantis' dealer networks as it moves to agency model car retail.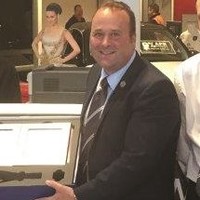 "The whole network strategy is a moving feast," Dayes told AM.
"There are opportunities coming up with Citroen, Fiat, Jeep and Vauxhall and we are looking to expand with Stellantis as those changes happen.
"In this changing environment, the redevelopment of the Romford site is allowing me to utilise the cash rather than borrowing as we look to expand out."
Stellantis' move to issue two-year termination notices to all its European franchisees in 2021 means that those contracts will end in May 2023.
Last month Lee Titchner network development director at Stellantis UK spelled out the OEM giant's strategy of adopting a contiguous market area-style network plan to streamline its franchised dealer relationships, with the loss of 138 of its 918 franchised sales points.
News of the sweeping changes – coming hand-in-hand with the switch to agency model retail – come amid a number of movements within the networks, with JCT600 recently announcing a parting of ways with Stellantis.
Earlier this week, meanwhile, Motorvogue announced that it was set to take on the Peugeot franchise in Bury St Edmunds in May 2023.
A spokesperson for Desira Group, which currently operates a Peugeot dealership in the town, told AM that it remains under contract with the French carmaker, however.
Dayes said that Tony LeVoi Vauxhall had been expecting to exit its Romford car dealership in mid-2023, but is now uncertain of the timescale of the change.
London Square Developments had its plan to create 72 homes on the site was rejected by Havering Council's planning department due to its lack of affordable housing.
The Romford Recorder reported that the omission, along with and the absence of a legal agreement to secure contributions towards carbon reduction, employment skills and training and other initiatives, had also been referenced in the authority's decision.
"It does mean a little doubt about the timescales," Dayes told AM, "but I'm confident things will proceed and the move should leave us in a really strong position to grow as a business."