Mazda has hatched a plan to boost its investment in electric vehicles (EV) by almost £9 billion after forecasting that sales could be significantly more than previously expected.
The Japanese carmaker's investments will ramp-up with the help of new joint venture MHHO Electric Drive to develop electric drive units, Mazda Imasen Electric Drive to develop inverters and MCF Electric Drive to develop EV motors.
In a presentation today (November 22), Mazda chief executive Akira Marumoto revealed the renewed focus was required after an upgrade of the brand's projected EV sales to closer to up as much as 40% of its global production by 2030 – up from a previous estimate of 25%.
Marumoto suggested that between 60% and 75% of the global market will still require an internal combustion engine (ICE), but revealed that Mazda now had a three-phase road to "fully-fledged electrification".
Phase one – to 2024 – will see the OEM strengthen its technology development in R&D and manufacturing in preparation for electrification while putting Mazda's business on a growth path and strengthening its financial base to "enable us to deal with another economic crisis like the coronavirus pandemic, with cash on hand".
Phase two – from 2025 to 2027 – will see the business continue to earn profits from ICE vehicles to maintain and improve our financial base, while targeting "cost competitiveness" from EV production and, later, commencing the launch of battery EVs.
In the third phase – up to 2030 – Mazda will undertake "a full-fledged launch of battery EVs", Marumoto said.
Mazda's upgraded EV sales outlook echoes that of Toyota, which had been fcoussing heavily on its hybrid models in recent years.
Last week it unveiled a new bz Compact SUV Concept as it prepared to ramp-up production of its EVs.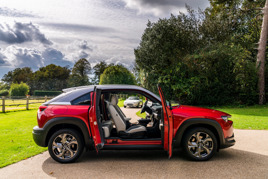 Mazda's planned acceleration of its EV plans follow the recent launch of the new CX-60 SUV – its first plug-in hybrid (PHEV) – and ahead of the anticipated launch of a new-to-the UK CX-80 flagship SUV.
The brand currently has just a single EV, the MX-30 crossover, in the UK market.
The MX-30's appeal is set to be boosted in 2023 with the addition of a version featuring a petrol powered range-extending motor.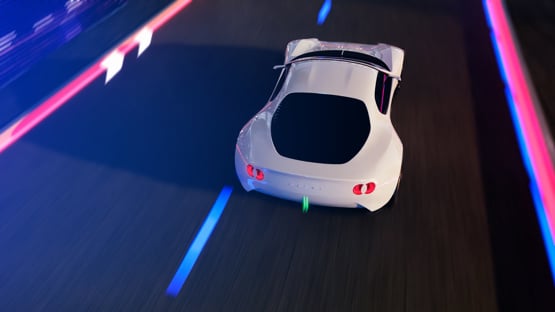 A dedicated EV-only architecture that can scale to different sizes is part of the Mazda plan, however, and a striking Vision Study Model concept revealed as part of today's Mid-Term Management Plan Update indicated that the band would not be leaving its sports car roots behind.
Marumoto said: "We will continue to expand our brand essence, joy of driving, by developing technologies and adapting our business management to meet the needs of the times.
"By creating daily driving a more moving experience, we aim to uplift and energize people, bringing more enjoyment to everyday life.
"To that end, we will continue to undertake research based on human centered philosophy, committing to engineering and manufacturing, creating human connections and developing people that uplift the mind and body."