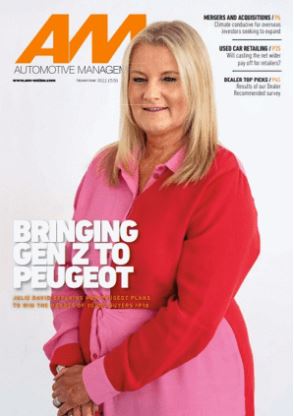 A spotlight on used car retailing is at the heart of the November 2022 issue of AM magazine, available to read here in digital format.
Sector specialists share their advice and insights for franchised dealers and independent used car retailers as the UK's market for pre-owned cars continues to leave many dealerships' forecourts.with less than optimal levels of stock.
Elsewhere in November's AM magazine, we report on the reasons behind rising interest in UK dealer groups from overseas investors, Alfa Romeo boss Damien Dally outlines the importance of the Alfa Tonale to its dealers, and Peugeot boss Julie David shares her views on why ease of purchase will bring younger buyers to Peugeot dealerships.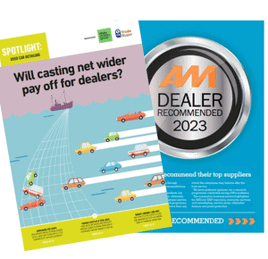 Analysis of the new car market suggests that German premium brands have reached their peak, and professor Jim Saker reflects on the risks when business leaders make decisions with confidence outweighing competence.
Editor's Letter
Just as the motor industry seems to be getting to grips with the recent challenges, another one comes along.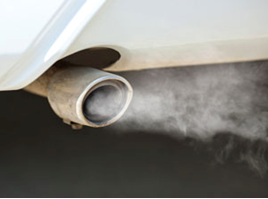 Carmakers have reacted negatively to tough new Euro 7 proposals from the European Commission that demand lower NOx and particulate emissions from new cars and light vans by July 2025.
Particulates created by brakes and tyres must also fall, which has implications for electric vehicles just as they're gaining momentum in the UK's new car market.
At a time when consumers are already finding the price of new and used cars has risen considerably, the measures will add further cost. The EC's proposal claims the total extra added will be 304 euros (£266) per vehicle.
Alone, it's not a lot. But on top of buyers' already increased costs, it's hardly helpful. And now the UK Government has confirmed plans to start increasing VED taxation for EVs from 2025 too.
New car sales could remain lower than average for some time yet.