The dealer network for the UK's newest car brand entrant, GWM Ora, is hoped to reach 16 locations by the end of 2023 as sales of its electric vehicles mount up.
The Chinese brand is distributed in the UK by IM Group, which also supplies the UK with Subaru and Isuzu new cars and Mitsubishi parts, and its sales and marketing director Toby Marshall is now launching the first car here.
Badged the GWM Ora Funky Cat, the car is a battery electric vehicle priced from £31,000 and IM Group hopes sales will reach 5,000 units by the end of 2023.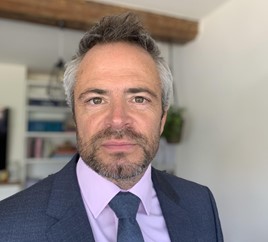 AM100 dealer groups Lookers, Peter Vardy and Wessex Garages are the first to open GWM Ora showrooms in the UK this month – three of the four initial outlets are in multi-franchised dealerships.
Dealers will adopt a 'hub and spoke' approach, with a hub handling sales and, as the GWM Ora parc grows, satellite aftersales workshops in its spokes.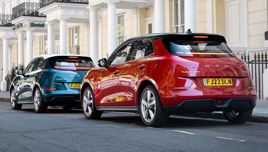 Marshall told AM during the media launch that GWM Ora is positioned as offering more premium cars than some existing Chinese brands selling EVs here, such as MG Motor, and the launch marketing needs to persuade curious consumers to visit showrooms and drive the Funky Cat.
"The car is premium and its hard to get that across unless someone experiences it," he added. 
Pictures of the Funky Cat can be deceptive too, suggesting it's supermini-size to some consumers, however the car sits in the C-segment alongside Vauxhall Astra and Renault E-Megane.
To raise awareness, Marshall and his team have been displaying the car at events ahead of the official launch, where it has drawn the attention of existing EV owners as well as potential converts, and he said it has attracted 8,000 registrations of interest via its website.
A second car in the range, sitting in the D-segment