Society of Motor Manufacturers and Traders (SMMT) chief executive Mike Hawes has urged Government to stimulate new electric vehicle (EV) sales after the volume of sales transactions dipped 12.2% in Q3.
A total of 1,785,447 vehicles changed hands during the period to deliver the sector's first dip below two million since 2015 and a third consecutive fall in volumes this year – leaving it 9.7% down year-to-date at 5,319,482 completed transactions.

Used battery electric vehicle (BEV) sales bucked the trend with a 44.1% increase in transactions to 16,775 as used hybrid electric vehicles (HEVs) grew 2.5% with 41,479 cars finding new owners.
Plug-in hybrid (PHEV) transactions fell 5.8% to 13,899 in Q3, however.
While the knock-on effect of global manufacturing shortages played a major part in the quarter's trading decline, Hawes has urged Chancellor of the Exchequer Jeremy Hunt to do all he can to boost electric vehicle sales with measures in his Autumn statement next Thursday (November 17).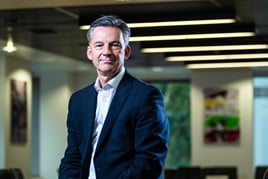 "Given the short supply of new cars due largely to sustained chip shortages, a declining used car market comes as little surprise, although it's great to see a growing number of used buyers able to get into an electric car", he said.
"The demand is clearly there and to feed it we need a buoyant new car market, which means giving buyers confidence to invest.
"Next week's Autumn Statement is an opportunity for the government to make a long-term fiscal commitment to zero emission motoring, including adequate public charging infrastructure, which, especially given the economic headwinds, would go a long way to stimulating the market and delivering both economic and net zero progress."
Alex Buttle, co-founder of used car marketplace Motorway, described used EVs as the hottest ticket in town after the SMMT's figures were published. He added: "With lengthy wait times for new cars of up to a year, motorists have realised the used car market is the quickest, as well as most affordable, way to make their switch to electric. As more drivers make the leap, demand for used EVs will continue to soar."
At yesterday's AM Live 2022 car retail expo at the NEC in Birmingham car retailers reflected on the impact of failing used car volumes and the lofty margins which resulted – triggering record annual financial results for many car retailers in 2021.
The IMDA agreed that there was no sign of a return to free-flowing volumes, placing an emphasis on the need for a strong stock acquisition strategy, with private purchases leading the way for independent retailers.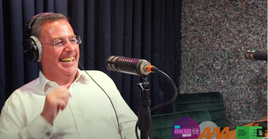 Waylands Automotive chief executive John O'Hanlon (pictured here on the AM News Show), meanwhile, said that his group's stock turn policies would remain in place following a period where many retailers had held on to stock as vehicle values rose.
He said: "We let the reins off when we couldn't replace stock and prices were going up. Now everyone's telling me there's not going to be a shock in used car prices, but I still worry about it.
"I want to know I'm protected, so as soon as we see that 45/60 days in stock reached, I want to know. We need those disciplines back."
The SMMT's used car sector data for Q3 showed that sales declined across all segments, but superminis maintained their popularity, with a 32.2% market share, followed by lower medium (26.4%), while carrying the smallest decrease (down 0.8%) was dual purpose in third (14.7%).
MPV transactions fell the most, down 18.5%.
The South East region, excluding London, saw the most activity in Q3 with 265,755 used cars changing hands.
In second was the North West, with 196,560 transactions, followed by the West Midlands in third at 178,824.