Rygor Commercials is preparing for a new era of ownership after sales director John Keogh and head of truck sales Rish Channa completed a management buy-out (MBO) of the business.
The Wiltshire-based commercial vehicle operation, which represents Mercedes-Benz at nine locations and recently launched a Rygor Maxus operation in Newbury, officially changed hands on Wednesday (October 9) this week.
With the change, Keogh becomes Rygor's managing director, with Channa being named commercial director.
Keogh described this week's completed takeover as "a really special moment for us", adding: "We have learnt a lot over the years from Tim Stacey, Paul Reed and Graham Drake who have been incredible owners of the Rygor business.
"We feel privileged to take the reins from them and look forward to following in their footsteps as people who drive the company forward."
RWK Goodman and Deloitte UK advised on the MBO of the business, which achieved revenues up 11.4% at £263 million and pre-tax profits up 94.5% at £2.8m in its latest published annual results, to the end of April 2021.
Keogh said: "We have a fantastic team here at Rygor – an award-winning team – and our focus over the past few years has continued to centre on their progression, wellbeing and building a positive company culture. 
"It is our team members who make us strong and successful, and we are greatly looking forward to working with them as Rygor continues to lead the way."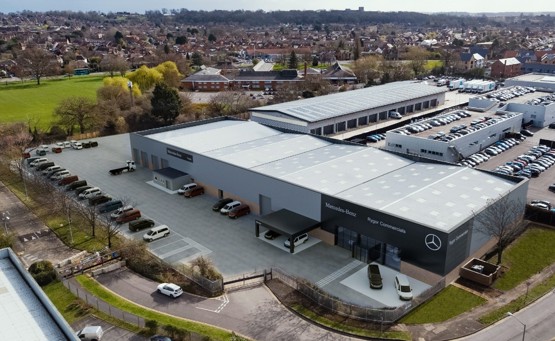 In June, Rygor announced that development was underway of a new dealership at the Worton Grange Industrial Park in Reading. The Mercedes-Benz Truck and Van centre is set to open in the next few weeks.
Channa said that 2022 was "a big year for the Rygor business". He added: "Our new Reading branch, which is conveniently located just a mile down the road from our existing Reading site, comprises nearly 44,000 square feet of space.
"It will allow us to offer enhanced services to our customers in the area, and our brilliant team at our current site will be moving over to the new dealership, so our customers can rely on the exceptional service they know and depend on."
Keogh and Channa will be joined on the Rygor board by group finance director Tim Smith (previously Rygor's finance director) and aftersales director Sean Joyce (previously Rygor's service director).