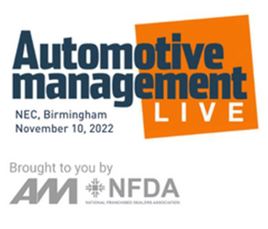 Experienced motor retailers will share their views about coping strategies for a climate of high costs and constrained sales in the Inspiration Theatre at Automotive Management Live 2022 this Thursday (November 10).
Members of the AM Live visitor advisory board, who collectively have a century's worth of experience running franchised dealer groups, independent used car retailers and repairers, will join the session '2002 In Review, 2023 Prospects' to debate some of the most pressing topics, from rising overheads to supply issues and skill shortages.
Visitors to the session will hear from Gavin Ruddick (pictured, below right), chief operating officer of accident repair group Steer Automotive; John O'Hanlon, chief executive of Waylands; Tim Duckers, managing director of Cambria Automobiles; Nathan Tomlinson, managing director of Devonshire Motors; Peter Toop, sales and marketing director of Vindis Group; and Umesh Samani, managing director of Specialist Cars Stoke & Harris Motor Company and chair of the Independent Motor Dealer Association (IMDA).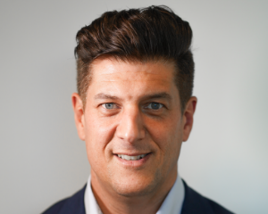 The panellists will explore some of the challenges facing the sector including EV infrastructure investment; recruitment and retention; and the move to and implications of the agency model.
Strategies for growing aftersales in a smaller car parc will also be discussed, given the UK's loss of more than two million new car sales in three years due to the impact of the global pandemic.
For Tomlinson (pictured below), focusing on the basics, particularly ways to reduce operational costs as dealers face spiralling energy bills, is now more critical than ever.
He said: "In the short-term, with supply limitations and the global economic situation, I see less room for entrepreneurial flair and more room for focusing on the basics. Nowhere is this more evident than operating expenses. If left unmanaged, operating expense increases will be one of the biggest factors in the demise of the current retail model. At the very least, the profitability of it."
Devonshire Motors is already taking action in reducing its carbon output and thereby its energy costs by upgrading its lighting including improving its quality to encourage productivity and daylight and motion detection sensors.
Taking the rising cost per KW of electricity and the energy saving from the very latest technology into consideration, the business expects to gain a net saving of 45% with a carbon saving of over 84 tonnes in year one alone.
Meanwhile, the business' application for a solar installation is expected to reduce its dependency on the national grid to just 20%.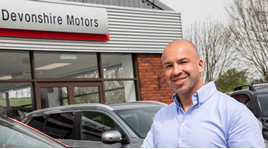 He added: "This is the first stage in steps we're taking to reduce not only our energy usage and carbon output, but also our dependency on the national grid.
"For me, to reduce our dependency on the grid (and therefore the strangle-hold that energy costs have on the business) is the most important action."
AM Live takes place at Birmingham NEC on Thursday, November 10 when motor retail professionals from across the country come to find out latest thinking, gain industry insights and talk to leading industry suppliers.