Scottish car retailer Eastern Western Motor Group has reported a 102.5% uplift in pre-tax profits and 23% revenue growth in its annual financial results for 2021.
PBT rose to £32 million (2020: ££15.8m) as turnover grew from £665m to £818m at the Edinburgh-based AM100 franchised car retail operation which grew its Nissan representation with the acquisition of Alex F. Noble during the 12-month period to December 31.
The results follow a 33% rise in profits during 2020 despite a 14.1% decline in revenues from £774m in a heavily COVID-impacted 2020.
In its 2021 results statement the business said increases in new and used vehicle sales had combined with "a significant increase in retained margins" to deliver the majority of its uplift in profitability.
Back to business
New car sales volumes grew by 9.6% year-on-year on a like-for-like basis, Eastern Western reported, with used car sales volumes up by 19% as gross profit per unit ramped-up by 64.7%.
The report stated that the strong market recovery after the UK's COVID-19 lockdowns had caused the business's leadership team to question the supposed acceleration in consumer appetite for online car retail.
It said: "Demand in Q2 2021 and beyond, when the business re-opened fully, was very strong, introducing a large degree of scepticism into the argument customers are desperate for digital-only retailing experiences.
"Customer behaviour post-restrictions, suggested customers were delighted to be able to 'shop normally' again, using digital tools to enhance a physical experience rather than completely replace it."
It added: "This might explain why traditional 'bricks & clicks' retailers have fared well at a time when digital disruptors have often struggled."
Despite the scepticism Eastern Western said that it would be working with its OEM partners to improve its digital customer experience.
The group currently represents BMW, Harley Davidson, Honda, Kawasaki, Lexus, Maxus, Mazda, Mercedes-Benz, Mercedes-Benz Commercial Vehicles, Mini, Nissan, Smart, Toyota and Volkswagen across 37 franchise locations.
Portfolio expansion
Last month AM reported that Eastern Western had opened a new Volkswagen Van Centre, in Edinburgh, just weeks after being awarded the franchise.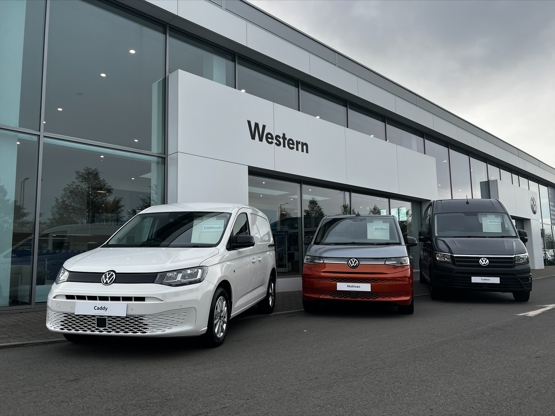 The opening, its first within the VWCV franchise, represents one of a series of growth opportunities completed by the group during 2022, with more to come in 2023.
In February 2022 the business acquired Halbeath's Car Village in Fife. The eight acre site contains seven car dealerships, including its own Honda, Nissan and Toyota businesses.
Last month, following an extensive refurbishment, it also opened a new Mercedes-Benz passenger car dealership on the site, to cover the Fife area of Scotland.
The three other dealerships on this site are currently let to other car retail groups.
In July, Eastern Western was appointed as Toyota franchisee for Stirling, following Arnold Clark's exit from the network.
It is currently trading from a temporary Toyota facility alongside its Nissan and Honda dealerships in the city until a new facility is developed on the same site in 2023.
Group managing director Douglas Brown told AM that more expansion will follow in 2023, stating: "We will also be expanding further with two of our current manufacturer partners in three new geographical territories in late 2023."
During the 2021 trading period Eastern Western made efforts to improve the terms of employment for its workforce amid rising inflation.
It experienced a 10.8% increase in administrative costs as it pursued a target of offering market-leading rates of pay as a result, it said.
Its financial results revealed an intention to focus on energy and furl cost savings to mitigate its burden in future.