Car retail businesses drove record pay rises in 2022 with bonuses and incentives to management soaring by 70% to deliver average remuneration of £407,000, the latest BDO Salary Survey has revealed.
A period of pay freezes triggered by the COVID-19 pandemic were brought to an abrupt stop on the back of two years of record profitability for dealers across the UK, with the sector's average employee seeing their basic wages rise by 16%, or 17% for those in management positions.
The result was an increase in the average base salary for all positions surveyed by BDO to £44,475 (2021: £42,292), with a further £18,055 (2021: £13,637) receivable in commissions and benefits.
Managing directors and chief executives saw their total remuneration rise by almost 50%, from £272,000 to an average £407,000, meanwhile.
Growing commission
BDO's head of motor retail Steve Le Bas said: "The percentage of remuneration related to incentives and commission stands in contrast to what we have seen in previous years.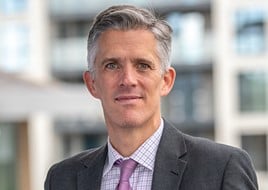 "As demand returned to near pre-pandemic levels in the second half of 2021 and into early 2022, so did the opportunity to earn increased commissions.
"Management bonuses that would have disappeared during the early phase of the pandemic have returned and reflect the record profitability across the sector.
"Increased profits have also allowed dealer groups to invest in their businesses with over half of respondents continuing investment in new technology, including automating certain processes.
"Accelerating a change that was already underway, profits have driven more than two thirds of dealers to make more use of digital channels than they were pre-pandemic.
"Our findings also showed that appetite for growth and expansion is strong, with more than one third of dealer groups having acquired, or considering acquiring, another business in the near future."
AM reported yesterday (October 13) that overseas investors are circling the car retail sector seeking acquisitions as some acquisitive UK-based operations negotiate hard over business valuations which may have been artificially inflated by the sector tailwinds of the past two years.
While wage inflation emerged as another concern for car retailers responding to the recent cost-of-living survey conducted by AM and JudgeService, meanwhile, it appears that many have been able to deliver bumper pay rises while adjusting their working practices to adapt to changing employee expectations.
Increased flexible working
BDO said that 75% of the car retailers that responded to its survey had introduced some kind of flexible working since its last survey.
BDO reported that the average number of hours worked by an employee per week had remained consistent, being approximately 42 hours (2021: 41 hours).
Meanwhile, employees continued to receive an average holiday entitlement of 24 days (2021: 24 days), while 48% of receive car benefits (2021: 49%) with 84% of employees receiving other benefits (2021: 85%).
The proportion of employees paying into a pension scheme has remained high at 78% (2021: 86%), with the impact of auto enrolment fully realised.
Le Bas, whose team have been busy compiling the AM100 survey, the results of which will be revealed ahead of November 10's AM Live car retail expo, said: "Along with greater flexibility in working patterns, dealer groups will need a continued focus on the wellbeing and mental health of their employees. In our view, the best performing groups also have the best culture which in turn drives retention."
Among the other employee areas analysed by the BDO Salary Survey 2022 – the 12th survey to date – were those of finance director, and dealer principal.
BDO said that, on average, FDs had seen their total remuneration rise by 64.7%, from £153,000 to £252,000 in 2022, while DPs had seen their total pay rise by 27.6%, from £116,000 to £148,000.
However, BDO said departmental data was more relevant metric for the wider business as this is free from the effects of large changes in management pay.
These showed that sales department employees had seen their average remuneration rise by 14% £64,000, parts up 5% to £31,000, service up 3% to £35,750 and admin up 4% to £34,000.