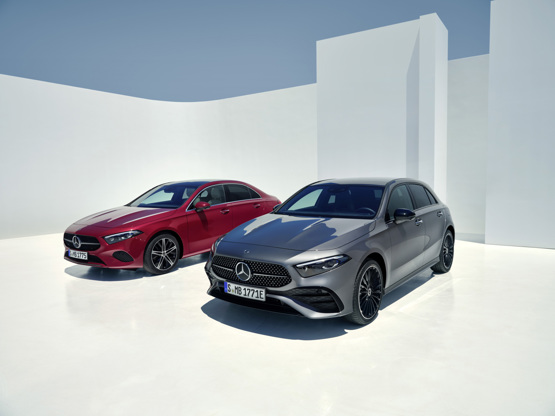 Mercedes-Benz has facelifted its A-Class and B-Class models, which are due to go on sale in the coming months.
There are minor styling changes across the line-up, with the bulk of updates focused on technology and powertrains.
Earlier this year, the brand unveiled a strategy to refocus its model line-up in high-profit luxury segments, dropping cheaper models. The brand said it plans to become a 'dedicated pure-play luxury car company' and will target three segments: top-end luxury, core luxury and entry luxury.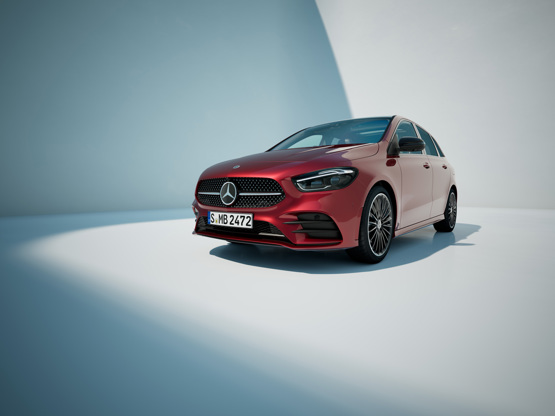 The petrol engines for both models now feature mild-hybrid technology, achieved via the fitment of a belt-driven starter-generator and 48v battery. The revised engines are paired with 7- or 8-speed automatic transmissions.
A 1.3-litre unit powers the A 180, A 200, B 180 and B 200. The 180 produces 136PS and the 200 produces 163PS. An additional 14PS is provided by the mild-hybrid system as part of a Boost function.
A more powerful 2.0-litre petrol engine is also offered, in conjunction with all-wheel-drive. It has power outputs of 190 or 224PS.
The diesel powertrains, offered in 180, 200 and 220 variants, remains available as before.
Mercedes has also equipped its A 35 AMG model with mild-hybrid technology, while the powertrain for the range-topping A 45 remains unchanged.
The plug-in hybrid A 250e and B 250e models get a larger battery as part of the updates, extending their zero-emission capability. The battery has a capacity of 15.6kWh, which provides a WLTP range of more than 40 miles for all versions.
The battery can be charged more quickly, too, as it now features 11kW AC charging capability as well as 22kW DC charging.
The A-Class was the first Mercedes model to feature the brand's MBUX infotainment system and the updated A-Class and B-Class feature an updated version. Changes to the instrument cluster display provide a simplified layout, while the voice control system has been enhanced to explain and assist with vehicle functions.
The new models will officially launch towards the end of the year, when pricing an UK specifications will be revealed.
Mercedes-Benz has reached an agency model agreement with its retailers which will lead to the new retail framework's introduction in the UK from 2023.