With June 2022 industry 'number of days supply' coming in at 26
days, the automotive industry now has experienced an unprecedented
14 consecutive months of inventories below a 30-day supply.
"Normal" inventories are usually in the 55-65 days range, so a drop
below 30 days for just one month would be extraordinary. For such a
shortage to continue for over a year is unheard of.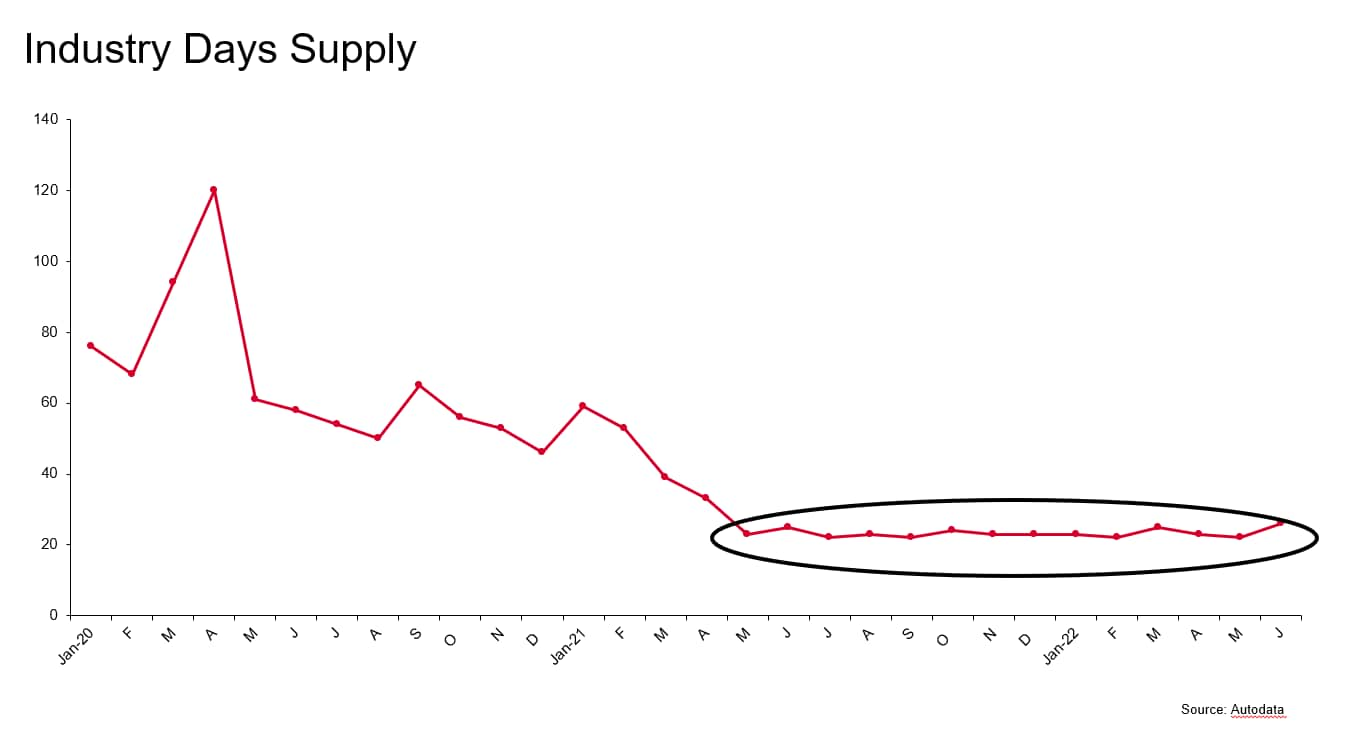 Predictably, as the automotive inventory began to shrink,
leverage shifted towards the sellers, including brands and dealers.
Both these constituencies have taken advantage of the suppy and
demand for vehicles imbalance to raise prices for both financed and
leased vehicles. Resulting monthly vehicle loan payment on average
have surged 8.5% in the last 14 months when compared to those in
the previous 14 months, while vehicle lease payments have climbed
11% over the same time. The average April 2022 new vehicle monthly
loan payment of $663 is the highest of any month dating back to (at
least) the start of January 2020. While the April monthly vehicle
lease payments of $527 is down from its November 2021 peak of $542,
the 14-month average, as mentioned, remains elevated.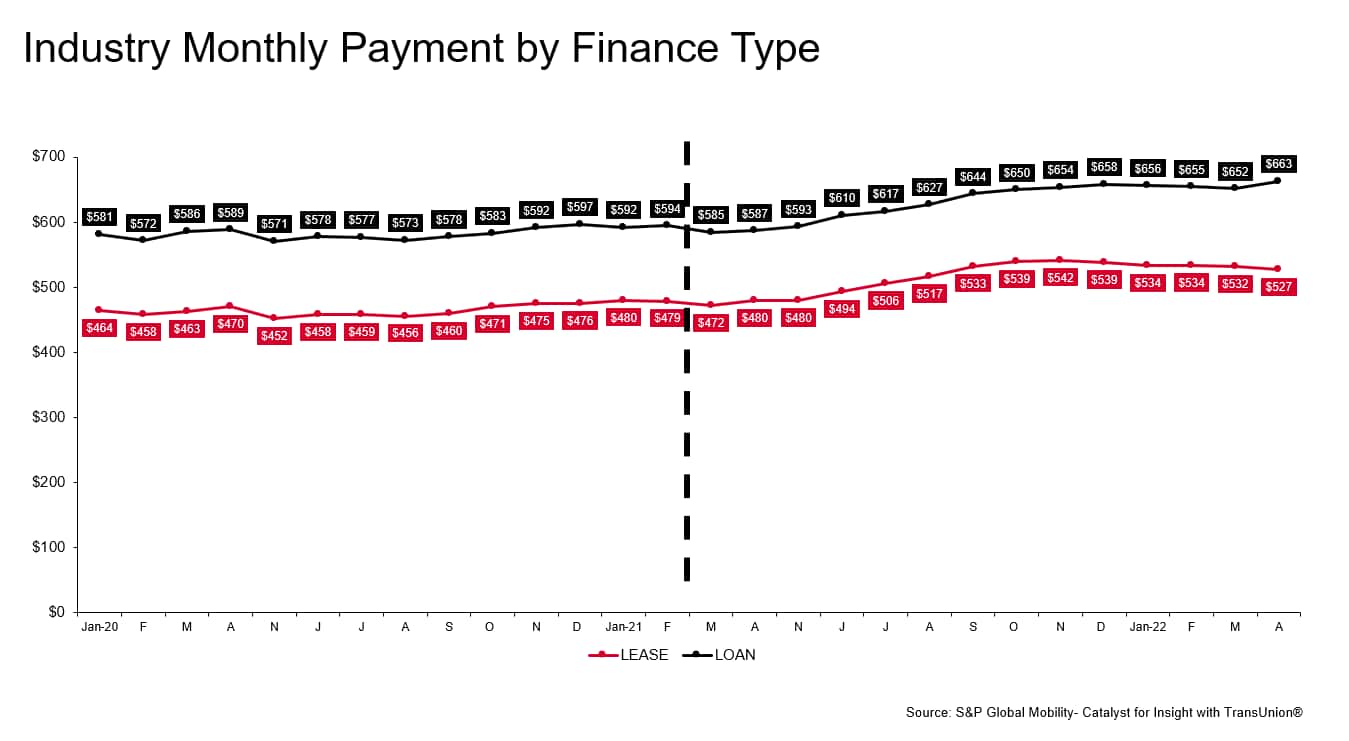 The Full-Size Luxury Car Segment's 13.5% monthly payment
increase among owners surpasses that of any other segment and is 5
percentage points higher than the industry-wide jump (see chart
below). The average Compact Utility Segment loan monthly payment
ranks second with a 10.6% increase, followed by the Full-Size Half
Ton Pickup Segment.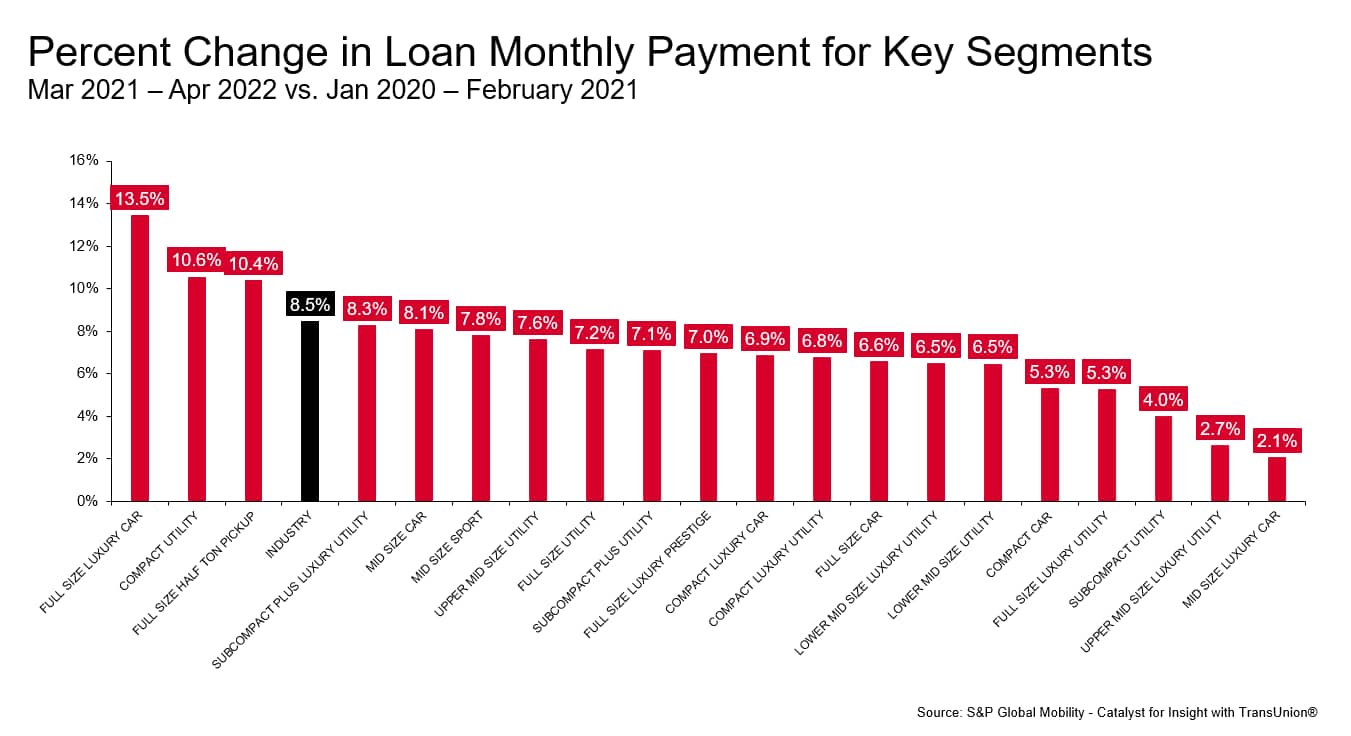 As the model-level data below illustrate, though, these averages
mask noteworthy model-level dynamics. Specifically, the averages
are pulled up by the recent introduction of several new,
high-priced (and frequently EV) models in each of these two
segments. When these recent entries are removed, the segment
increases are more modest.

Going forward, as more electric vehicles are launched, we are
likely to see their price points continue to pull up segment
averages.
Sources: S&P Global Mobility – Catalyst for Insight with
TransUnion, Autodata (days supply)
---
This article was published by S&P Global Mobility and not by S&P Global Ratings, which is a separately managed division of S&P Global.