Porsche is expected to raise in the region of £17 billion to invest in electric vehicle (EV) development after being priced at around 75 billion euros (£67.2bn) in today's IPO.
The offering will be the second-largest in the history of the German stock exchange in 1996, according to Reuters, putting it close to the market capitalisation of its parent company Volkswagen.
"Porsche was and is the pearl in the Volkswagen Group," Chris-Oliver Schickentanz, chief investment officer at fund manager Capitell told the news agency.
"The IPO has now made it very, very transparent what value the market brings to Porsche. That, of course, also has a positive effect on Volkswagen shareholders."
Porsche's shift to part public ownership follows an IPO completed by rival premium performance EV brand Polestar earlier this year.
The German carmaker made the move after market commentators suggested VW was feeling pressure to boost a share price that has lagged behind that of Tesla – which recently reached $1 trillion (around £740bn) – over the past year.
Porsche's Tesla-rivalling, fully electric Taycan coupe outsold its iconic 911 in 2021.
The brand expects to be carbon-neutral on the balance sheet in 2030 and, by 2025, half of all new Porsche sales are expected to come from the sale of electric or plug-in hybrid models.
Production of an electric 718 will begin in 2023, while an electric Macan SUV is set to launch later this year.
In 2030, more than 80% of new Porsche sales are expected to be of fully electric models.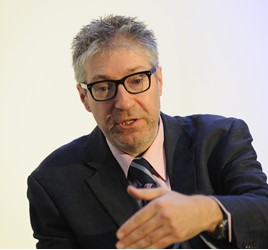 Speaking to AM recently, Birmingham Business School professor and Senior Fellow at the UK in a Changing Europe, David Bailey, suggested that the complexity of today's (September 29) IPO could put investors off.
"It appears that no voting shares will actually go to the public; that bizarrely seems to leave VW's existing shareholders and unions still in control of Porsche," Bailey observed.
"An already labyrinthine governance structure becomes even more complex, especially as Porsche's chief executive Oliver Blume also has overall control of the VW Group. That might put some investors off."
This morning shares in Porsche opened at 84 euros and traded at 82.88 euros but fell 5.7% in early Frankfurt trade, Reuter reported. Shares in Volkswagen were down 4.9% in early Frankfurt trading.
Dom Tribe, partner and automotive sector specialist at management consultancy, Vendigital, said: "This IPO will make it possible for the Piech family to re-gain a controlling stake in Porsche – a move that probably wouldn't be feasible any other way. Importantly, it will also deliver a large injection of funds to accelerate VW's ambitious plan to overtake Tesla as the world's leading EV manufacturer by 2024, which could cost the company in excess of £50 billion.
"Some analysts have questioned VW's timing (due to the energy supply crisis in Europe and its impact on equity markets), but with Tesla experiencing production challenges in China due to its zero-Covid policy, the decision to pick up the pace of its EV transformation could be a good move strategically. The pulling power of the Porsche brand; its strong profitability and loyal following, also means hype surrounding the IPO is likely to be higher than usual among individual investors.
"With the EU's ban on the sale of new ICE vehicles due to take effect in 2035, the race is on for vehicle manufacturers to introduce an affordable range of EVs for the mass market. If the Porsche IPO achieves its predicted valuation, we could soon see VW moving into pole position."